Powered By:

←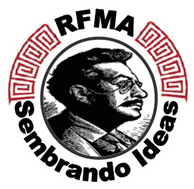 Ricardo Flores Magon Academy
Winter Holiday Posada Reminder Wednesday 12/15
12/13/21, 5:59 PM
Good evening RFMA families,
Just a friendly reminder our Winter Holiday Posada will be this Wednesday 12/15 from 4:00-6:00 p.m. There will be food, celebration, music and time for us to all spend some time with each other before the holidays. Thank you to the families who brought in supplies and who have donated, we truly appreciate it! At this time, we are still accepting donations at the front office for candy, plates, cups, utensils, cases of water, pinatas and pizzas for Wednesday. Cash donations are accepted.
The event is FREE, but we will also be collecting donations where all proceeds will benefit the Gonzalez-Torres family.
Thank you all for the community support and any help you can provide, have a great night.