Powered By:

←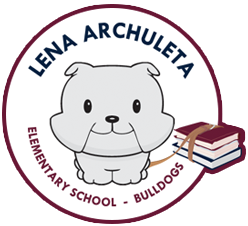 Lena Archuleta Elementary
Early Bird Online Registration >
05/04/22, 1:49 PM
EARLY BIRD ONLINE REGISTRATION for SY 2022-23
Once a family is enrolled — or accepted — into a DPS school, the next step is registering with their school. This is the annual process of providing and updating student and family information on file, including emergency contacts, health information and more.
The Early Bird Registration (May 2 to May 20) is now open for ALL returning students of Archuleta. This means that if your student is an incoming 1st, 2nd, 3rd, 4th or 5th grader, then, families should complete the Online Registration for SY 2022-2023. Archuleta seats are filling up fast so please secure a spot by completing this online registration/verification process. If you have further questions, please email Irene Hernandez at irene_hernandez@dpsk12.net or Dede Maestas at dede_maestas@dpsk12.net or call 720-424-9888.
Or FOLLOW THE STEPS BELOW:
Open your parent portal using this link > https://myportal.dpsk12.org/ or type myportal.dpsk12.org on your address bar.

Type in your username and password.

Click on SEE All APPS.

Scroll down to ONLINE REGISTRATION.

You might be redirected to Infinite Campus.

Scroll down and click MORE.

Click on ONLINE REGISTRATION.

You will see all your enrolled students populate.

Default registration year is 2022-2023.

Click on Begin.

Follow instructions until you reach the RED SUBMIT button.

Then, you will get a confirmation email that you have successfully completed the online registration.
*If you don't have a Parent Portal account, please contact your school directly for registration information.
*Online registration can only be completed by the parent/guardian listed in the primary household of the student record.