Powered By:

←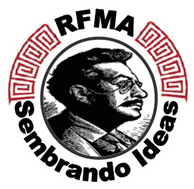 Ricardo Flores Magon Academy
Dia De Los Muertos Donations
10/25/22, 6:05 PM
Dear Families, we are preparing everything for our Dia de Muertos celebration where we honor all the members of our community and families who have passed on. We will be celebrating from 4-6:00 P.M. on Wednesday, November 2nd. We are asking for your support in bringing supplies to have food available as part of our Día de Muertos celebration. If you are able to help, we would appreciate it very much.
Here is the list of supplies we need:
Hot dogs
Ketchup/Mustard
Buns
Pizzas
(For Chilindrinas)
Lettuce
Onions
Cilantro
Sour cream
Tomatoes
Pico De Gallo
Limes
Queso fresco
Aguas Frescas (already prepared is helpful!)
Champurrado
Ice
Paper plates and cups
Queridas familias, estamos preparando todo para nuestra celebración del Día de Muertos donde honramos a todos los miembros de nuestra comunidad y familias que han fallecido. Estaremos celebrando de 4-6:00 P.M. el miércoles 2 de noviembre. Les pedimos su apoyo para traer suministros para tener alimentos disponibles como parte de nuestra celebración del Día de Muertos. Si pueden ayudar, se los agradeceríamos mucho.
Aquí está la lista de cosas que necesitamos:


Perritos calientes
Ketchup/Mostaza
Pan de perritos
Pizzas


(Para Chilindrinas)
Lechuga
Cebolla
Cilantro
Crema
Tomates
Queso fresco


Hielo
Jugo/ Aguas
Aguas Frescas (ya preparadas es preferible)
Champurrado


Platos/Vasos desechables