Powered By:

←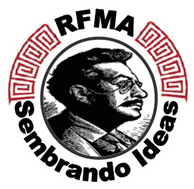 Ricardo Flores Magon Academy
Monday Updates!
10/24/22, 5:52 PM
Scholastic Book Fair October 24th - October 28th (Before School, During Lunch & After School)
We hope you'll join us for our Scholastic Book Fair! The book fair is a great place to buy books for all your children, and the proceeds support RFMA. We have books for preschool aged children all the way up to eighth grade, as well as books in Spanish. We hope to see you there!
Trick or Treat Street @ RFMA Friday October 28th, 2:00 - 3:30 PM
Trick-or-Treat Street is coming up on Friday, October 28th, 2:00 - 3:30 PM! We are excited to have students and families dress up and participate. We will be creating a warm, safe and fun space for young ones to celebrate Halloween. At this time, we are asking families who are able to please consider donating bags of candy to our main office. Thank you!
Trick or Treat Street @ Olde Town Square Arvada, Friday October 28th, 5:00 - 7:00 PM
Bring down the little monsters, ghouls and goblins to Olde Town Arvada's ✨FREE✨ Trick or Treat Street on October 28. Participating businesses will be handing out candy from 5:00 pm - 7:00 pm or while supplies last.
Dia De Los Muertos Celebration, Tuesday, November 2nd, 6:00 - 7:00 PM
Stop by our Ofrenda in the Community Room and spend some time with our community and loved ones. There will be face painting, nichos, calaveras and more! If you are interested in volunteering (face painting, nichos, calaveras and papel picado) or donating please reach out.