Powered By:

←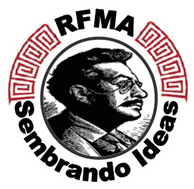 Ricardo Flores Magon Academy
5th Grade Field Trip
10/10/22, 11:35 AM
Hello 5th Grade Parents and Guardians,
I am so excited to be bringing the 5th-grade class to the Denver Zoo tomorrow for an art lesson!
Please see the details of the trip below.
Please send your student with a packed lunch, a water bottle, and an empty backpack to carry art supplies.
We will leave RFMA on a bus at 9:30 am to get to the zoo at 10:00 am and leave at 1:30 pm to get back to RFMA at 2:00 pm.
If you would like to meet us at the zoo you are welcome to come! Please be aware that you must purchase your own ticket and drive by yourself. If transportation is an issue, please reach out.
Students MUST be in uniform.
Thank you so much for your support of the art program!
Warmly,
Ms. Flesher & Ms. Adler