Powered By:

←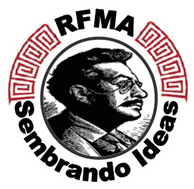 Ricardo Flores Magon Academy
Intent To Return 2022-2023
05/17/22, 12:14 PM
Current families please complete this form to let us know you are interested in returning to RFMA for the 2022-2023 school year. This must be completed for each student wanting to return. Please complete the following form by May 27, 2022 to secure your child's placement at Ricardo Flores Magon Academy for the upcoming school year. We will have paper copies available in our main office if needed. If you have any questions please call 303-412-7610.
Also, please see our letter from our Executive Director Zak Dominello in the link below. Thank you!