Powered By:

←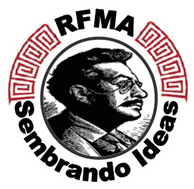 Ricardo Flores Magon Academy
8th Grade Graduation Information 
04/26/22, 10:50 AM
The 8th Grade Graduation ceremony will be held on May 26th from 6:00 - 7:30 PM at RFMA. Black and White attire is requested for all students. Cap and Gowns can be purchased for $20 by Wednesday, May 4th.
Please reach out to our main office if you have any questions 303-412-7610.
Thank you!
-------------------------------
La ceremonia de graduación de octavo grado se llevará a cabo el 26 de mayo de 6:00 a 7:30 p. m. en RFMA. Se solicita vestimenta de blanco y negro para todos los estudiantes. Las togas y birretes se pueden comprar por $20 antes del miércoles 4 de mayo. Comuníquese con nuestra oficina principal si tiene alguna pregunta al 303-412-7610.
¡Gracias!