Powered By:

←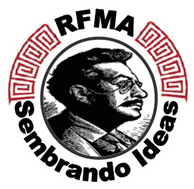 Ricardo Flores Magon Academy
School in Session, Tomorrow 9/22. Escuela en sesió
07/18/22, 4:42 PM
Good afternoon Families of RFMA,
Thank you for being understanding of the last minute schedule change on Monday and Tuesday. We know this was both unexpected and inconvenient.
We have used the last two days as a staff to refocus, re-plan, and do what we can to continue in our mission to support all students in their educational journey.
School will be regular hours starting tomorrow, Wednesday the 22nd. We will also be making up this time throughout the year, including making Friday, October 1st a full student day and not a scheduled day for professional development.
We look forward to seeing everyone tomorrow morning, and as always, please reach out with any concerns and we will address them as quickly as possible,
The RFMA Team
Buenas tardes familias de RFMA,
Gracias por comprender el cambio de horario de última hora del lunes y martes. Sabemos que esto fue inesperado e inconveniente. Hemos utilizado los últimos dos días como personal para reenfocarnos, volver a planificar y hacer lo que podamos para continuar en nuestra misión de apoyar a todos los estudiantes en su viaje educativo.
La escuela será en horario regular a partir de mañana miércoles 22. También recuperaremos este tiempo durante todo el año, lo que incluye hacer que el viernes 1 de octubre sea un día completo para los estudiantes y no un día programado para el desarrollo profesional. Esperamos verlos a todos mañana por la mañana y, como siempre, comuníquese con cualquier inquietud y la abordaremos lo antes posible.
El equipo de RFMA