Powered By:

←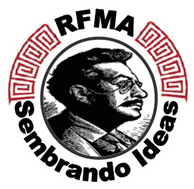 Ricardo Flores Magon Academy
Jumpstart Program 2021 Updated Information!
07/19/21, 4:13 PM
Thank you to those students and families who attended our first day of Jumpstart!
We are still ENROLLING students for the Jumpstart program on a first come first serve basis, if you are interested in having your student attend please come in this week at 8:00 AM to complete a Summer School Agreement form.
Starts: Monday, July 19th
Ends: Friday, July 30th
Days: Monday – Friday
Hours: 8:30 AM to 1:30 PM
Reminder: Doors open at 8:15 AM
-There is no need to bring any additional school supplies for Jumpstart
-Please bring a water bottle every day!
-While there is no uniform requirement for Jumpstart, please dress appropriately for learning.
-Masks will be required for all students
If your student is not attending Jumpstart, please watch for more exciting announcements about the beginning of the 2021-2022 school year coming soon!