Powered By:

←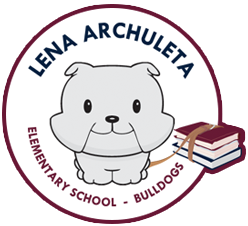 Lena Archuleta Elementary
Bulldog Dash Friendly Reminder >
05/10/22, 9:11 AM
BULLDOG DASH FRIENDLY REMINDER
Friendly reminder that the Bulldog Dash is at 4:00 this Friday, May 13th. Students who signed up to participate before the spring break deadline must have a parent with them. Students who did not sign up should not stay after school. The t-shirts, medals, and food were purchased based on the number of students who signed up. Students who did not register will not be able to attend the Bulldog Dash.
Bulldog Dash-Puppy Run Information
For Registered Participants ONLY
Friday, May 13, 2022
https://docs.google.com/document/d/1UOinWMOjf7tlCCsjg6V0_wPiJ0dpCsBEi6HOs6HHVV0/edit?usp=sharing