Powered By:

←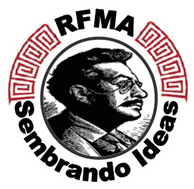 Ricardo Flores Magon Academy
Holiday Posada - 12/13
12/05/22, 6:18 PM
We invite you all to our Holiday Posada on December 13th from 4:00 PM - 6:00 PM
We will have food, celebration, music and games! All families and students are welcome.

DONATIONS REQUESTED
Kinder - Bowls (for pozole), Styrofoam cups, Plastic utensil, Plates, pizzas, pinatas, Candy

1st grade- Pizzas, Sodas, Bottled water, candy, pinatas

2nd grade- Lettuce, Cabbage, Radish, Onions, Lime, hominy corn, candy, pinatas

3rd grade- Pork, hominy Corn, Chile rojo,Salsa (spicy) Tostadas,Chips

4th grade- Milk,Chocolate Abuelita, Pilloncillo,Cinnamon,Sugar, candy,pinatas

5th grade- oranges,Guavas,apples,tejocote,cane sticks,Hibiscus,tamarind,piloncillo (for punch), candy, pinatas

6th grade- Sugar cookies,Decorative icing, pizzas, Candy, pinatas

7th grade- Bracelet Beads, String for Bracelets, pizza, candy, pinatas

8th grade - Decorations, pizza,candy, pinatas
Please bring by donations by Friday December 9th or by Monday December 12th the latest. Thank you!