Powered By:

←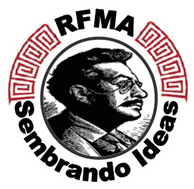 Ricardo Flores Magon Academy
6th Grade Announcement - Volunteers Needed!
11/10/22, 6:10 PM
Attention 6th-grade families, Mr. Mancera is looking for 3-4 volunteers to come to class and prepare some salsas. Each salsa will be made with different ratios of ingredients. Students will calculate which salsas they think will be the spiciest and then taste them themselves. We hope it will be a fun and educational experience for the students. Please reach out at
bmancera@magonacademy.org
or 815-245-5284 if you are interested or have any questions.
Atención familias de 6to grado, el Sr. Mancera está buscando 3-4 voluntarios para venir a clase y preparar algunas salsas. Cada salsa se hará con diferentes proporciones de ingredientes. Los estudiantes calcularán qué salsas creen que serán las más picantes y luego las probarán ellos mismos. Esperamos que sea una experiencia divertida y educativa para los estudiantes. Comuníquese con
bmancera@magonacademy.org
o 815-245-5284 si está interesado o tiene alguna pregunta.
Thanks,
Ben Mancera