Powered By:

←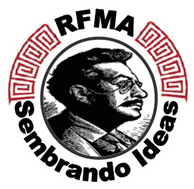 Ricardo Flores Magon Academy
Fall Break Updates
10/17/22, 12:58 PM
Good afternoon,
We hope everyone had a restful fall break! This is a reminder that school is back in session tomorrow, Tuesday, October 18th. We look forward to seeing all of you.
Event Reminders:
Please reach out to your child's homeroom teacher if you were not able to make it to parent teacher conferences. We have kept open the morning and afternoon this week for the teachers to meet with parents.
Our book fair will begin the following week, 10/24. We will be sending over more information soon!
Our "Trick or Treat" Halloween event will also take place Friday, 10/28. Details to come!
Advanced Art will be taking a field trip to the Denver Zoo on Thursday, 10/20.
Student Reminders:
Please remember to send your students to school in uniform every day, reference the Parent Handbook for more information.
Middle School students found with phones will have to have their parents pick up their phone in the main office.
Report Cards will be available for pickup starting Friday, 10/21 in the Main Office.
School Staff Announcements:
Mr. David Negrete will be starting as our Music Teacher this week. Thank you to everyone that has been able to meet him and gave feedback on the hiring process. We are excited to have him at the school. Here is a little about him:
"David Negrete has over thirteen years of experience working with children to create an inspiring musical experience and to help students achieve their musical potential. David brings his extensive background in music instruction and an innate ability to connect with students, he knows what makes students excited about music and learning. Mr. Negrete is thrilled to be teaching music at RFMA."
Middle School Staffing Announcement:
We wanted to let everyone know that Mr. Jordan will not be returning after Fall Break. We wish him best in his future endeavors. We have already began the hiring process and will make sure that we find the best fit for our Science Classroom. We will have a substitute covering the class over the next few weeks while this happens. If you are interested in supporting the hiring process and joining a parent interview committee, please reach out to the main office.
Volunteer Opportunities:
We are looking for volunteers for a variety of things around the school. Most importantly, we would love to have volunteers for a few hours a week to help in our classrooms. This could include supporting a teacher in the classroom, subbing, chaperones for trips, help with lunch and recess, and a lot more. If you are interested please call the main office and we can help get you set up. It takes the whole Colectivo to support our school!
See everyone tomorrow,
Mr. Dominello