Powered By:

←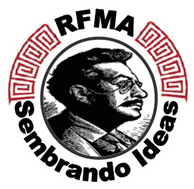 Ricardo Flores Magon Academy
Outdoor Girls Club!
10/06/22, 5:17 PM
Good afternoon parents,
We have an after school program for girls from 4th and 5th grade called Outdoor Girls that will begin mid October. Permission slips will be sent out by tomorrow as well as information about the program.
These must be returned as soon as possible in order to secure a spot. They offer rides home for girls that live in the area, if needed. The registration form is pretty tedious so we will be sending out a waiver for release of information to help out with the process. Also If you need support completing the forms feel free to come into the school office for support.
Thank you!
Buenas tardes padres,

Tenemos un programa después de la escuela para disponible para niñas de 4.° y 5.° grado llamado Outdoor girls que comenzará a mediados de octubre. Las hojas de permiso se enviarán mañana también con información sobre el programa. Estos deben ser devueltos lo antes posible para asegurar un lugar. Ofrecen transporte de vuelta a casa para niñas que viven en el área si es necesario. El formulario de registro es bastante tedioso, por lo que enviaremos un formato para la liberación de información para ayudar con el proceso. Además, si necesita ayuda para completar los formularios, no dude en venir a la oficina de la escuela para obtener ayuda.
Thank you!