Powered By:

←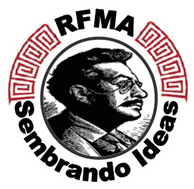 Ricardo Flores Magon Academy
SPIRIT WEEK STARTS TOMORROW!
10/02/22, 7:15 PM
Good evening,
Attached is a flyer for
Spirit
Week!
We will be celebrating it starting tomorrow, October 3rd through the 7th. We are looking for all the Magonistas to participate the entire
week
. There will be prizes and rewards each day for the students and for their class such as reading passes, Dress Down Tickets, popsicles and each class that actively participates can be eligible for a pizza party! In order to get the dress down ticket your whole class has to participate that day.
Monday 10/3 - Pajama Day
Tuesday 10/4 - Picture Day! Dress your best and anything but a backpack!
Wednesday 10/5 - Class Color Day (See class colors below)
Thursday 10/6 - Throwback 90s Style
Friday 10/7 - Twin Day
Rules:
No holes or ripped jeans, no low cut shirts or crop top shirts showing the mid section. If the rules are not followed they will be disqualified from dress down that day and asked to put on school uniform. During dress down they are allowed to wear a hat just for this
week
. (must be school appropriate)
Kindergarten - Purple
1st - Yellow
2nd - Blue
3rd - Green
4th - Pink
5th - Brown
6th - Red
7th - Black
8th - White
Administration, front office staff and elective teachers - Orange.
Thank you all for your participation and we hope to have an enjoyable spirit week!