Powered By:

←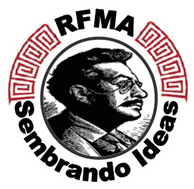 Ricardo Flores Magon Academy
RFMA Climate Survey
09/17/21, 4:17 PM
Dear RFMA Family,
The Board is interested in learning about your observations and experiences as a RFMA family. Please use the following link to access this ANONYMOUS and CONFIDENTIAL on-line survey: https://survey.alchemer.com/s3/6527256/RFMA-Families.
You may access the survey until September 24, 2021 at 5:00pm Mountain Time. If you have any problems accessing the survey, please contact Jen Volmer at jen@ilgdenver.com.
We are also available to meet with you via phone if you would prefer to share your feedback directly. We have a Spanish speaking team member who is available to meet via phone through Monday, September 27, 2021. Please contact us at interviews@ilgdenver.com to set up a CONFIDENTIAL call.
Thank you in advance for providing your valuable feedback.
The ILG Team