Powered By:

←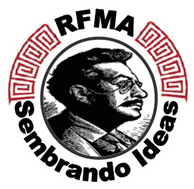 Ricardo Flores Magon Academy
Message from the RFMA Board of Directors
07/28/21, 5:20 PM
Dear RFMA Families and Community,
The Ricardo Flores Magón Academy Board of Directors is pleased to announce the appointment of Gabriella Maldonado as the next Executive Director, effective July 1, 2021. Following a competitive search and selection process, the Board voted for Gabriella Maldonado to serve as its next Executive Director.

Board President Matthias O'Meara said, "After a diligent and thorough process, we are proud to welcome Gabriella Maldonado to Ricardo Flores Magón Academy. As a team-oriented leader with a considerable amount of teaching and leadership experience, she has a clear vision for what our school can look like in the coming years and intensely believes that ALL students can achieve. She is an equity minded leader with a strong student-centered and data-driven focus that will help us make significant gains in terms of equity and overall student achievement. Mrs. Maldonado also has a track record of promoting academic success, implementing professional learning communities, collaborating with universities and engaging families."
Gabriella Maldonado is passionate about ensuring all students have access to a high quality educational experience — a key to transforming students' lives. As a bilingual, bicultural educator with over 20+ years in public education, she has served as a teacher, instructional coach, elementary, middle and high school administrator, and central office administrator.

Mrs. Maldonado is currently in the last stages of completing her Doctorate of Education at the University of Colorado - Denver in Educational Leadership with an emphasis in Latino schools and communities. She earned an Educational Specialist degree in K-12 Leadership and Policies studies from University of Northern Colorado, a Master's degree in Interdisciplinary Studies with an emphasis in teaching English as a second language from University of Northern Colorado, and a Bachelor's degree in Social Sciences/Spanish with an emphasis in bilingual education and a minor in Mexican American studies from the University of Northern Colorado.

"As the proud daughter of Mexican-American parents, who instilled in me the values of hard work, integrity, and perseverance, I chose education as a path to improve my life and the lives of others. My five siblings and I are proof that education is a great equalizer that opens many doors to a better quality of life," Maldonado said. "My life and educational experiences have influenced and inspired my vision and belief system for excellence in teaching, learning and leading in order to empower those closest to our students — our teachers, staff members, administrators, parents and community. By working together, we can effectively ensure educational practices and systems meet the diverse needs of all students with the goal of preparing them to be college, career, and community ready."
Mrs. Maldonado is eager to engage with all members of the community. Meet-and-greet opportunities for students, parents, staff and the school community will be scheduled before the start of the school year.