Powered By:

←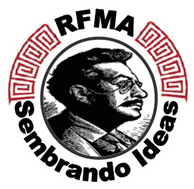 Ricardo Flores Magon Academy
Summer Jumpstart Program 2021
07/15/21, 1:55 PM
Jumpstart Program 2021
Starts: Monday, July 19th
Ends: Friday, July 30th
Days: Monday – Friday
Hours: 8:30 AM to 1:30 PM
There is no need to bring any additional school supplies for Jumpstart

Please bring a water bottle every day!

While there is no uniform requirement for Jumpstart, please dress appropriately for learning.

Masks will be required for all students
We look forward to seeing students and families next week. If your student is not attending Jumpstart, please watch for more exciting announcements about the beginning of the 2021-2022 school year coming soon!
Thank you.
The RFMA Leadership Team