Powered By:

←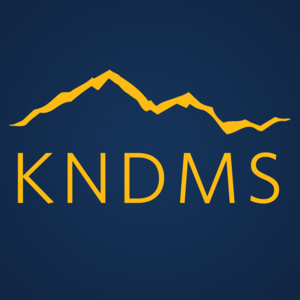 KIPP Northeast Denver Middle School
Upcoming Construction on Telluride - Traffic Pattern Updates
09/01/23, 2:12 PM
Starting Tuesday, September 5th there will be construction on Telluride between Green Valley Ranch Blvd and 45th Ave. We have met with the developer, city, DPS transportation and contractor to ensure there is a clear pla
We ask that you please review the information, maps and give yourself a little extra time given that there wil be construction. If you are only dropping off KNDMS students, please continue to travel westbound on 47th to southbound on Walden to enter KNDMS' Carline. If you have students at both KNE and KNDMS and use the KNE carline for dropoff, please review the maps provided.
September 5th-8th

Northbound Telluride closed between 47th & GVR Blvd.

Southbound traffic (toward KNE/KNDMS from Peña) can turn right from GVR to Telluride to turn left on 47th to enter parking lot.
Northbound traffic (exiting KNE/KNDMS toward GVR) cannot use Telluride and need to go East to take Yampa to GVR (by the Dollar Store)

September 11th -27th

Telluride 47th to 45th (back to KNE/KNDMS) one lane open Northbound toward GVR.

One lane will be open by construction flagger for the following times:

Morning M-F: 7:45-8:30am
Afternoon M, W, Th, F: 3:00-4:00pm
Afternoon Tuesday ONLY: 1:00-2:00pm
A partir del martes 5 de septiembre habrá construcción en Telluride entre Green Valley Ranch Blvd y 45th Ave. Nos hemos reunido con el desarrollador, la ciudad, el transporte de DPS y el contratista para garantizar que exista un plan claro para brindar un impacto mínimo a las familias de KNE.
Le pedimos que revise la información, los mapas y se dé un poco de tiempo extra ya que habrá obras.
Si solo va a dejar
a estudiantes de KNDMS, continúe viajando en dirección oeste por 47th hacia el sur en Walden para ingresar a KNDMS' Carline. Si tiene estudiantes tanto en KNE como en KNDMS y utiliza la línea de automóviles de KNE para dejarlos, revise los mapas proporcionados.
Telluride en dirección norte cerrado entre 47th y GVR Blvd.

El tráfico en dirección sur (hacia KNE/KNDMS desde Peña) puede girar a la derecha desde GVR hacia Telluride para girar a la izquierda en 47th para ingresar al estacionamiento.
El tráfico en dirección norte (que sale de KNE/KNDMS hacia GVR) no puede usar Telluride y debe ir al este para llevar Yampa a GVR (cerca de Dollar Store)

11-27 de Septiembre

Telluride 47th a 45th (de regreso a KNE/KNDMS) un carril abierto en dirección norte hacia GVR.

El abanderado de construcción abrirá un carril en los siguientes horarios:

Mañana L-V: 7:45-8:30am
Tarde L, M, J, V: 3:00-4:00pm
Tarde SOLAMENTE los Martes: 1:00-2:00pm
---
Attachment: 16935878317880_Telluride_Traffic_Map.pdf
---
Attachment: 16935878317943_Construction_Starting_0905.pdf
---
Attachment: 16935878318085_Telluride_Construction_Maps.pdf