Powered By:

←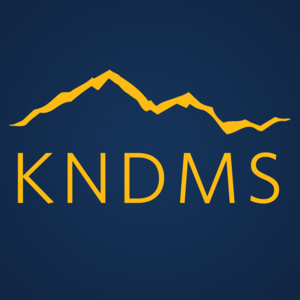 KIPP Northeast Denver Middle School
IMP Info Re: Arrival/Dismissal
08/21/23, 7:03 AM
Hello KNDMS Families,
The physical and emotional safety of your KIPPster/s is our foundational priority at KNDMS. As a community, we need to do better at following our Arrival and Dismissal procedures. Please review the attached Arrival and Dismissal document and commit to following the traffic patterns as indicated. These traffic patterns are required by Denver Public School and Denver Police Department.
Do not drive northbound between 45th and 47

th on Walden Street while Arrival or Dismissal is in process (8:05am-8:25am M-F and 1:30-1:45 Tuesdays, and 3:30-4:00 MWRF). Vehicles exiting KNE's carline will not be permitted to turn left headed northbound on Walden.

Do not park across the street from the school.

All students must cross 47

th or Walden

Street at crosswalks. There are no exceptions even if a guardian is accompanying them.
Do not park in the flow of traffic (Ex: near stop signs, intersections, in bus lanes, or car lanes). When a request is made of you to relocate a parked vehicle, please safely adjust.
Please continue forward with the flow of traffic and do not make U-Turns in the middle of traffic.
At the 47th and Walden intersection, only west bound traffic entering KNDMS' carline will be prioritized. Southbound traffic on Walden will not be prioritized. Northbound traffic on 47

th will not be permitted to drive straight through the intersection to KNE's carline. Please follow the directions of the Crossing Guard.
Our community will continue to prioritize a safe and consistent Arrival and Dismissal process for all our students and families' safety and we are thankful for your partnership moving forward!
---
Attachment: 16923921010812_23-24__Arrival.pdf
---
Attachment: 16923921010957_23-24_Dismissal.pdf