Powered By:

←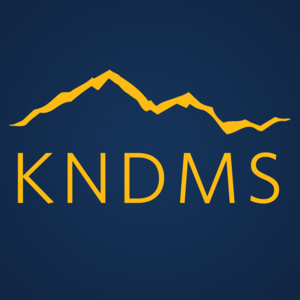 KIPP Northeast Denver Middle School
Secure Perimeter Update on 5/5 - All staff and students are safe
05/05/23, 4:22 PM
Hello KIPP families,
The safety and security of our students is our top priority. We want to provide an update on a safety concern that occurred during today's dismissal. During dismissal today 5/5 at approximately 3:42pm, there was a safety concern on the perimeter of campus. A brief "secure perimeter" was called which is formally known as a lock out, with no access in or out of the building. Denver Public Schools Safety & Security arrived shortly after the incident and determined that the campus was safe. The secure perimeter protocol was lifted at approximately 3:47pm and dismissal was completed. All students and staff are safe and secure.
In an abundance of caution, KNDMS is canceling all school-sanctioned after-school athletic events today. Boys and Girls Club will continue with their Club Activities inside the building. As we continue to partner with DPS Safety and Security, should more information or an update become available we will continue to keep families informed. Please reach out with questions and concerns.
Sincerely,
Liz Dillon, edillon@kippcolorado.org, 720-441-7031 Stephani Olson, solson@kippcolorado.org, 720-930-8615
Hola familias de KIPP,
La seguridad y protección de nuestros estudiantes es nuestra principal prioridad. Queremos proporcionar una actualización sobre un problema de seguridad que ocurrió durante la despedida de hoy. Durante la salida de hoy 5/5 aproximadamente a las 3:42pm, hubo un problema de seguridad en el perímetro del campus. Se denominó un breve "perímetro seguro" que se conoce formalmente como cierre patronal, sin acceso dentro o fuera del edificio. El Departamento de Seguridad y Protección de las Escuelas Públicas de Denver llegó poco después del incidente y determinó que el campus era seguro. El protocolo del perímetro seguro se levantó aproximadamente a las 3:47pm y se completó la despedida. Todos los estudiantes y el personal están seguros y protegidos.
Con mucha precaución, KNDMS está cancelando hoy todos los eventos deportivos después de la escuela sancionados por la escuela. Boys and Girls Club continuará con sus actividades de club dentro del edificio. A medida que continuamos asociándonos con DPS Safety and Security, en caso de que haya más información o una actualización disponible, continuaremos manteniendo informadas a las familias. Comuníquese con preguntas e inquietudes.
Atentamente,
Liz Dillon, edillon@kippcolorado.org, 720-441-7031 Stephani Olson, solson@kippcolorado.org, 720-930-8615