Powered By:

←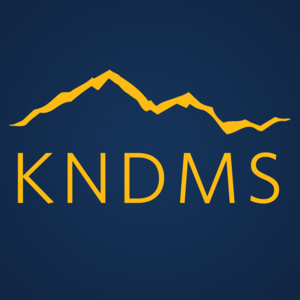 KIPP Northeast Denver Middle School
FREE School Immunization Clinic & Flu & COVID-19
01/09/23, 6:14 PM
<Español abajo>
Dear KIPP CO Families,
You, your friends and neighbors are invited to take advantage of our free walk up immunization clinic this month. Stop by for free COVID-19 home tests and masks!
Wednesday, January 25th from 4:00 - 8:00PM

KIPP Northeast Denver Leadership Academy, 18250 E 51st Ave, Denver, CO 80249 (The high school)

Ages 6 months and older

Open to all, regardless if vaccine card is lost

Please read the immunization flyer for details on what is being offered

Text questions to 720-364-0616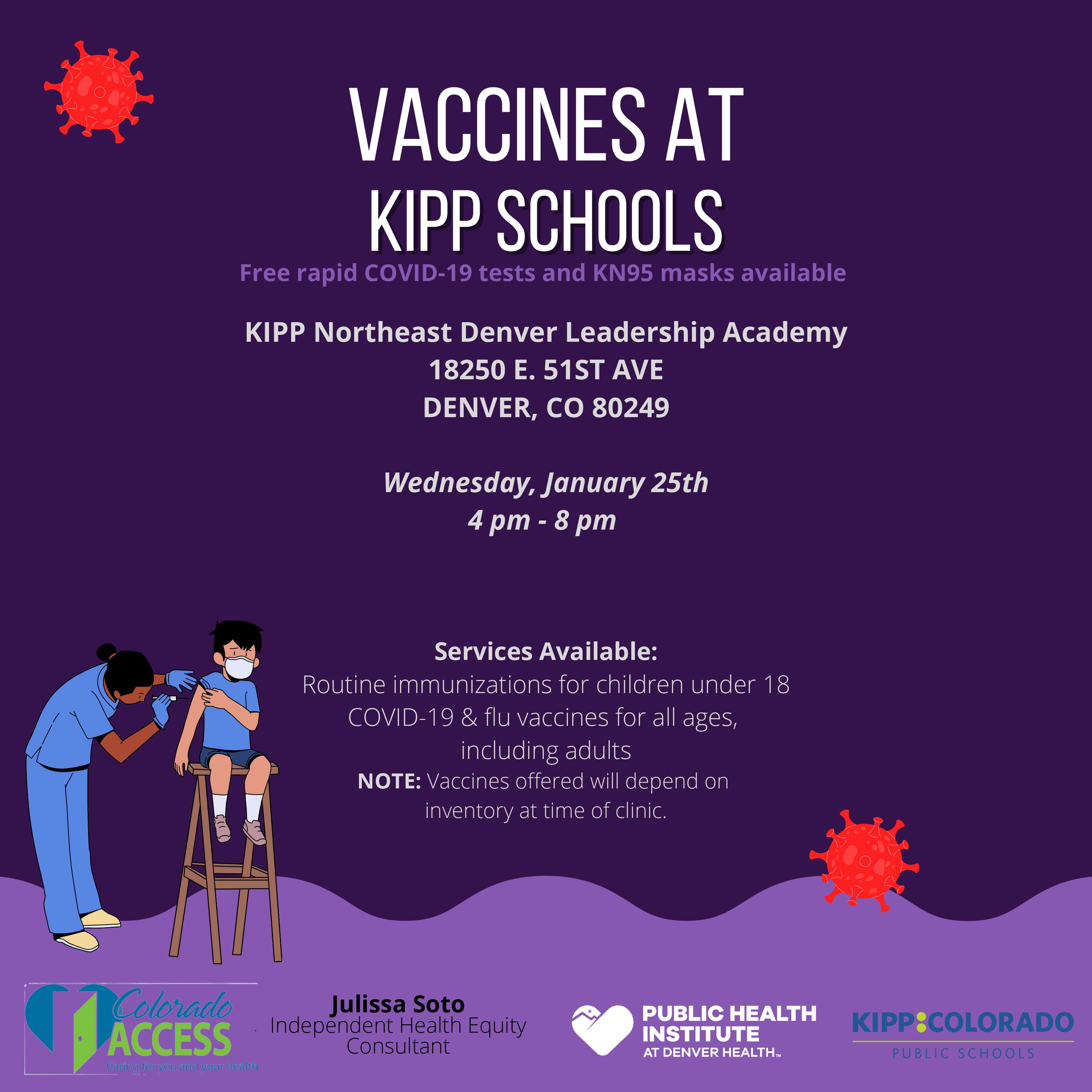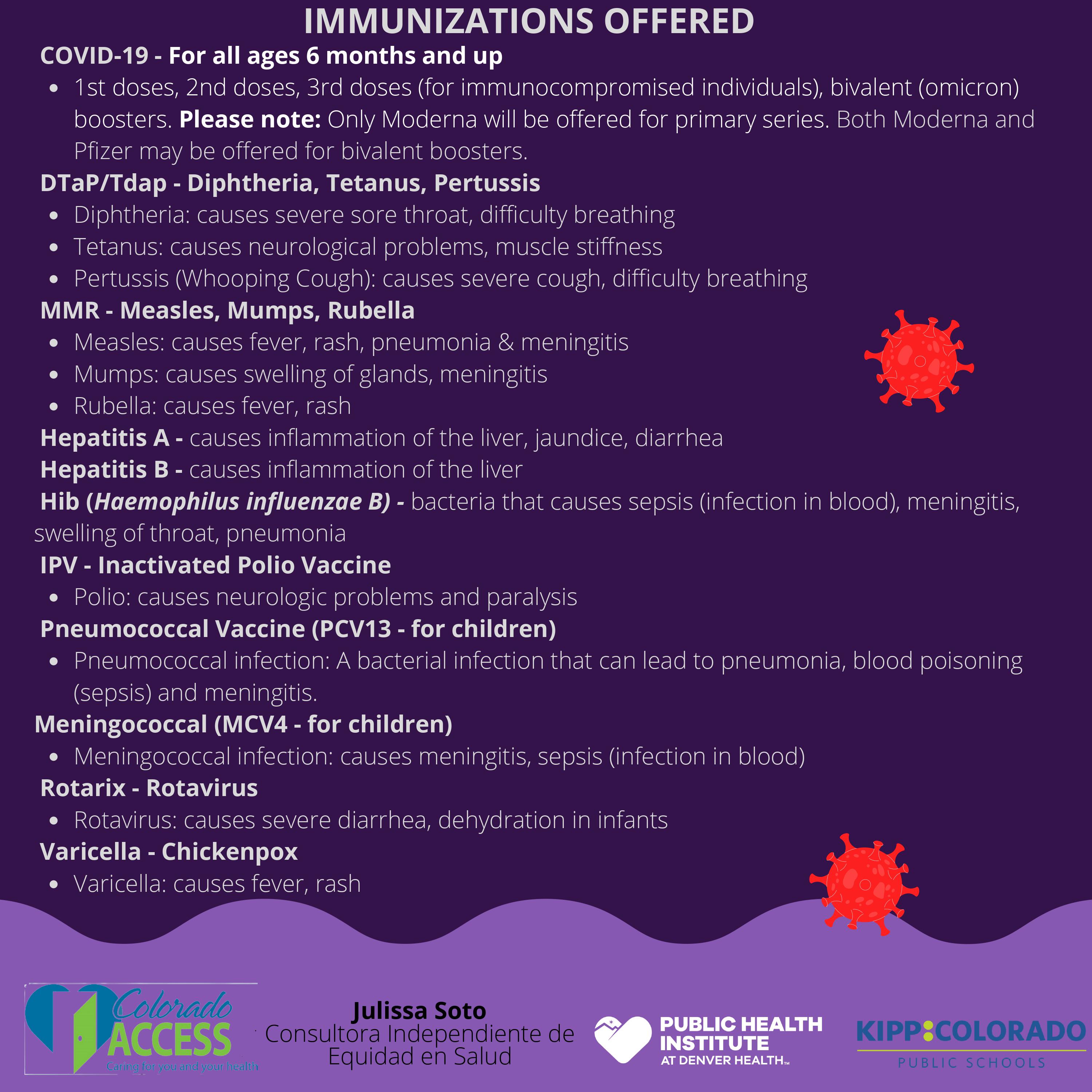 ....................................................................
Vacunas GRATIS de Influenza (Gripe), COVID-19, y Vacunas requeridas por la escuela!

Familias de KIPP CO,
Usted, sus amigos y vecinos están invitados a aprovechar nuestra clínica de inmunización gratuita este mes. Sin cita. Pase por sus pruebas caseras de COVID-19 y Mascarillas.
Miércoles 25 de enero de 4:00 - 8:00PM

KIPP Northeast Denver Leadership Academy (preparatoria), 18250 E 51st Ave, Denver, CO 80249

Vacunas a partir de los 6 meses de edad

Abierto a todos, independientemente si tiene su tarjeta de vacuna o no. Nosotros le podemos dar una nueva.

Por favor lea el volante de vacunas para que se dé una idea de lo que estaremos ofreciendo

Envíe sus preguntas por mensaje de texto al 720-364-0616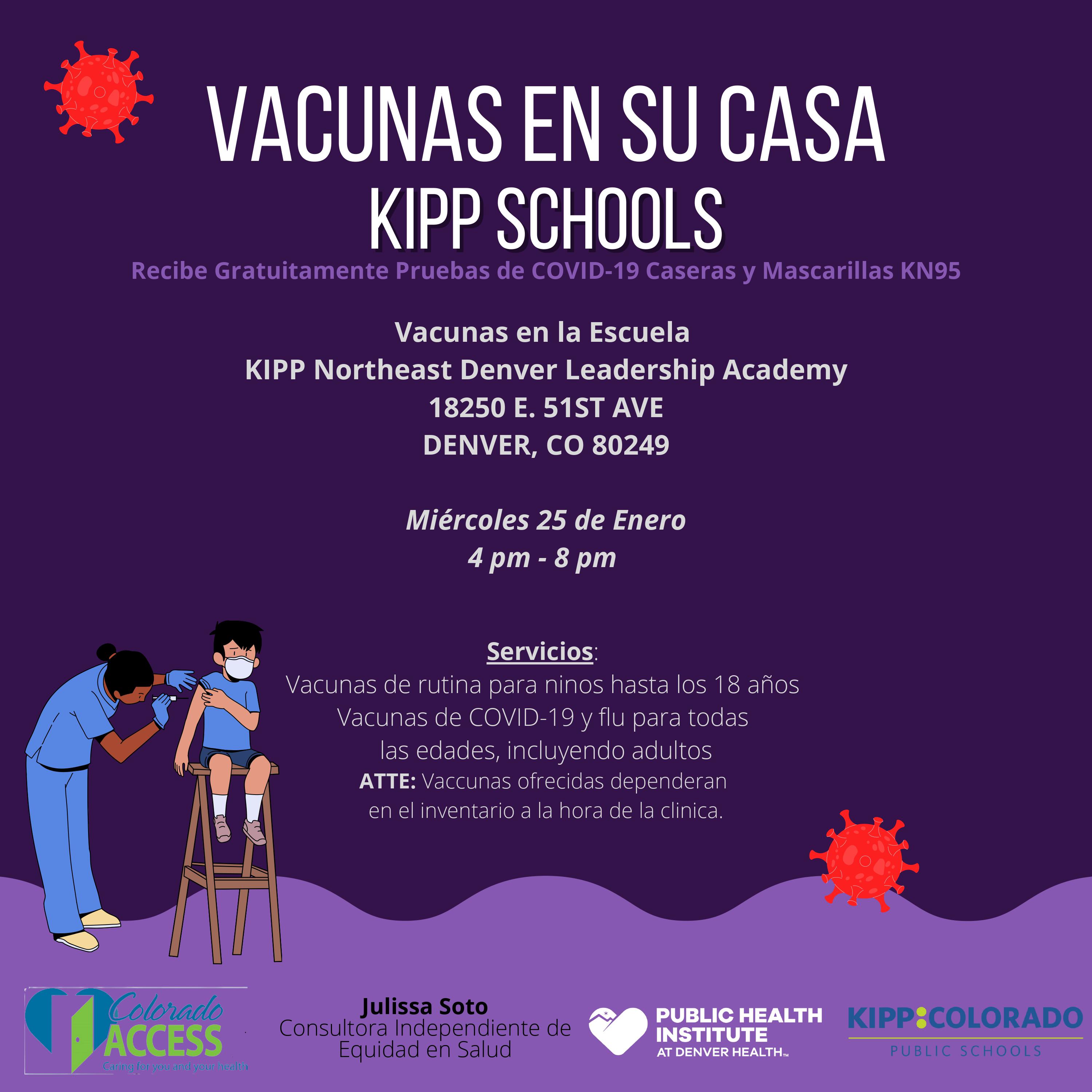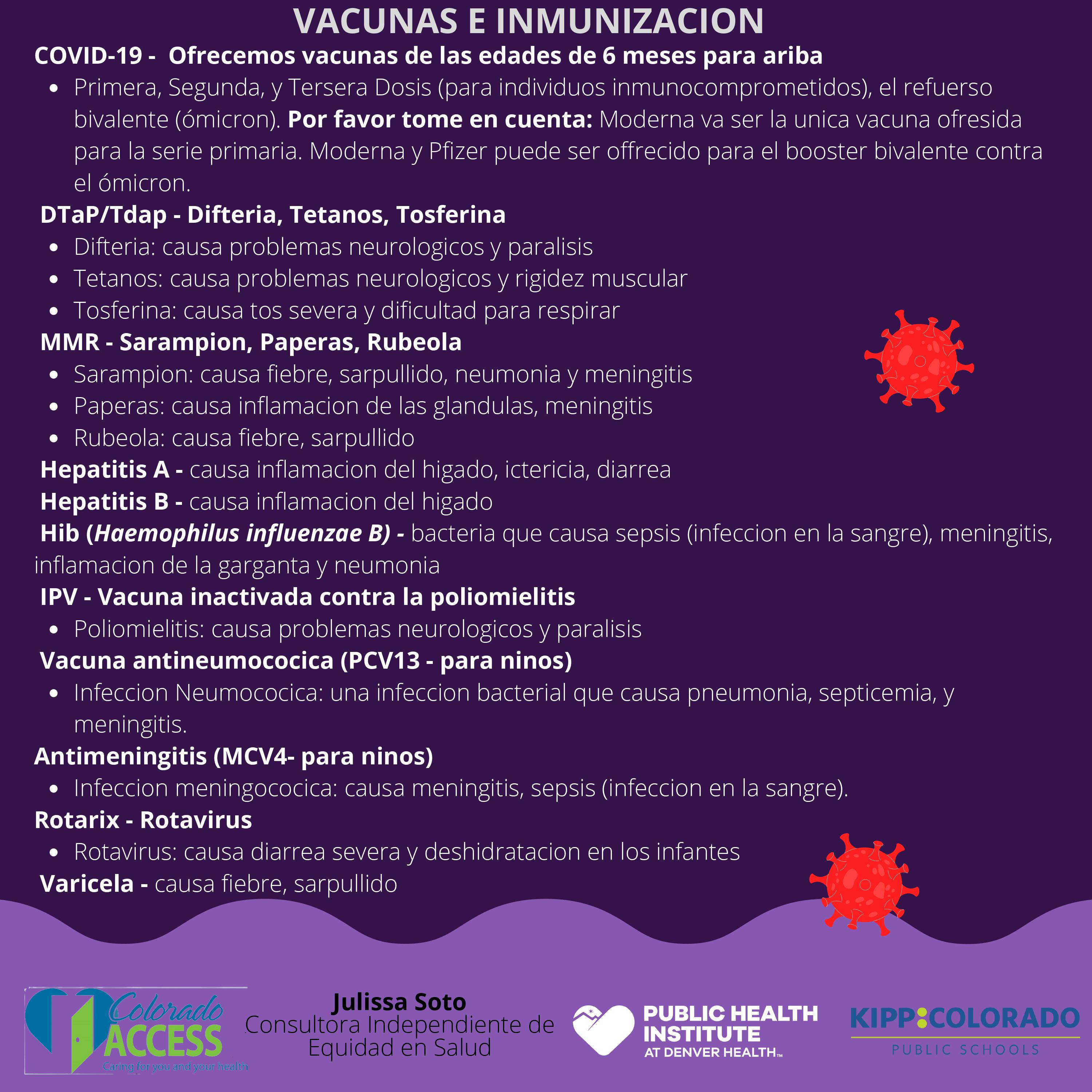 ---
Attachment: 16732898553733_Vaccine_KNDLA_Jan_2022.pdf