Powered By:

←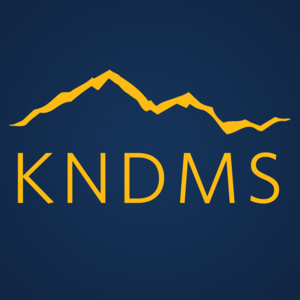 KIPP Northeast Denver Middle School
KNE & KNDMS School Campus Closed: 01/05/2023
01/05/23, 8:34 AM
(Español Abajo)
<NO SCHOOL> HVAC Issues
Attention KNE & KNDMS Families:
At KNE and KNDMS, student safety is our highest priority. We are committed to keeping our KIPPsters in a safe learning environment, and we are doing everything we can to uphold that promise.
Due to an issue with the Walden Campus' HVAC system, school will be closed for KNE and KNDMS today, January 5th. This morning, during arrival, there was a report of smoke emitting from various classrooms. Upon further investigation, the Denver Fire Department has determined that the issue was caused by the HVAC system in the building. In order to fix this issue, heat will have to be cut in the building.
Our staff is currently working to ensure that all students who have already arrived on campus are connected immediately with families. Please see below for next steps:
If your student has already been dropped off or rides the bus to school please pick up from Walden St between 47th and 48th (not the inside car loop) where KNE and KNDMS staff will support to ensure your child is picked up by an approved party.
We sincerely appreciate your understanding during this time as we continue to ensure the safety of our entire school community. We will continue to update you all as the day progresses and the issue is addressed and are hopeful that we will be able to be in school on Friday, January 6th.
Should you have any questions, please use the contact for your school below..
KNDMS: lschill@kippcolorado.org or Ms. Flores at 720-252-0607
KNE: edillon@kippcolorado.org or Ms. Dillon at 720-441-7031

<NO HABRA CLASES> Problemas de HVAC
Atención familias de KNE y KNDMS:
En KNE y KNDMS, la seguridad de los estudiantes es nuestra máxima prioridad. Estamos comprometidos a mantener a nuestros KIPPsters en un entorno de aprendizaje seguro y estamos haciendo todo lo posible para cumplir esa promesa.
Debido a un problema con el sistema HVAC de Walden Campus, la escuela estará cerrada para KNE y KNDMS hoy, 5 de enero. Esta mañana, durante la llegada, hubo un informe de emisión de humo de varias clases. Luego de una mayor investigación, el Departamento de Bomberos de Denver determinó que el problema fue causado por el sistema HVAC en el edificio. Para solucionar este problema, se deberá cortar el calor en el edificio.
Nuestro personal está trabajando actualmente para garantizar que todos los estudiantes que ya llegaron al campus estén conectados de inmediato con las familias. Consulte a continuación los próximos pasos:
Si su hijo ya ha sido dejado o viaja en autobús a la escuela, recójalo en Walden St entre las calles 47 y 48 (no en el circuito interior de automóviles), donde el personal de KNE y KNDMS lo apoyará para garantizar que su hijo sea recogido por una persona aprobada.
Agradecemos sinceramente su comprensión durante este tiempo mientras continuamos garantizando la seguridad de toda nuestra comunidad escolar. Continuaremos actualizándolos a todos a medida que avance el día y se aborde el problema y esperamos poder estar en la escuela el viernes 6 de enero.
Si tiene alguna pregunta, utilice el contacto de su escuela a continuación.
KNDMS: lschill@kippcolorado.org o Ms. Flores en 720-252-0607
KNE: edillon@kippcolorado.org o Ms. Dillon en 720-441-7031