Powered By:

←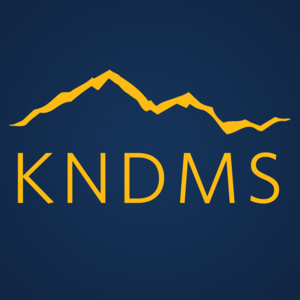 KIPP Northeast Denver Middle School
WANTED: family perspective on Universal Pre-K
07/21/22, 9:35 AM
Families have a say in how Universal Pre-K will function in Denver. Please attend a family input session tonight or Saturday. Spanish interpretation will be provided at both sessions AND up to 100 participants will be randomly entered to win a $50 gift card.
To register:
--
Las familias tendran su voz y voto para la organización de Pre-Kinder Universal* en Denver. Asista a una sesión familiar esta noche o el sábado. Habrá interpretación en español en ambas sesiones Y hasta 100 participantes participarán al azar para ganar una tarjeta de regalo de $50.
Para registrarse:
*Pre-Kinder Universal viene a Denver. En el 2023, todos los niños de Colorado serán elegibles para 10 horas gratis de pre-Kinder por semana.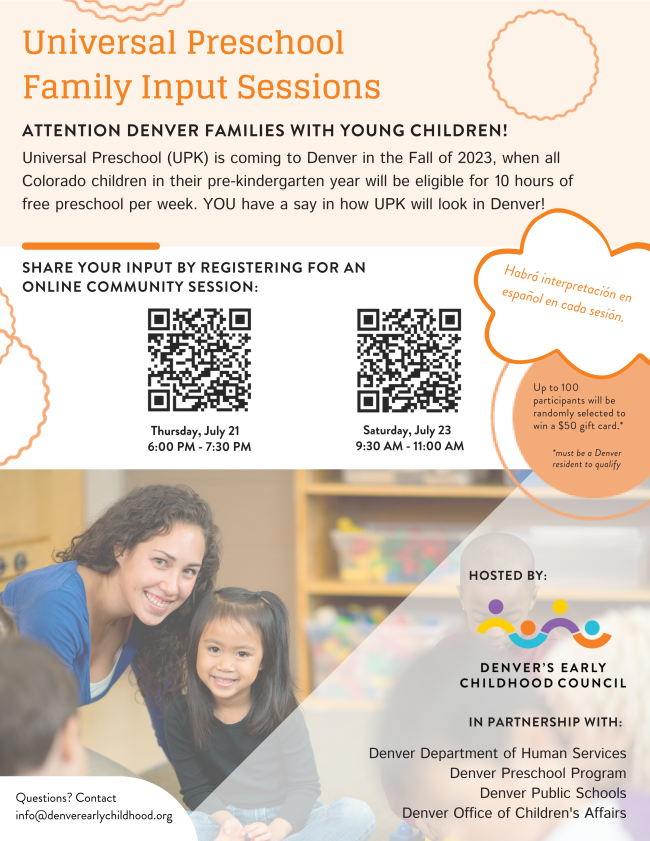 ---
Attachment: 16584153862236_UPK_family__ENG___ESP.png