Powered By:

←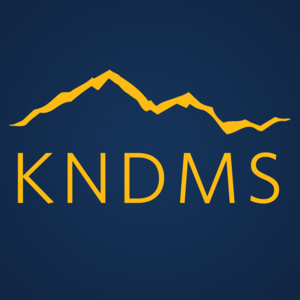 KIPP Northeast Denver Middle School
ACE Community Newsletter #10
07/18/22, 4:48 PM
Click on the attachment to view the Advocacy and Community Engagement (ACE) Community Newsletter - Unity.
Topics Covered: Bike Lane on Tejon St, Credit & Money Management Class, Cooking Matters, and Free clothes for kids
---------
Haga clic en el archivo adjunto para ver el Boletín comunitario de Abogacia y participación comunitaria (ACE) - Unidad.
Temas cubiertos: Carril de bicicletas en Tejon St, Clase de administración de crédito y dinero, Cooking Matters, Clothes to Kids of Denver, y Juntos 2 College.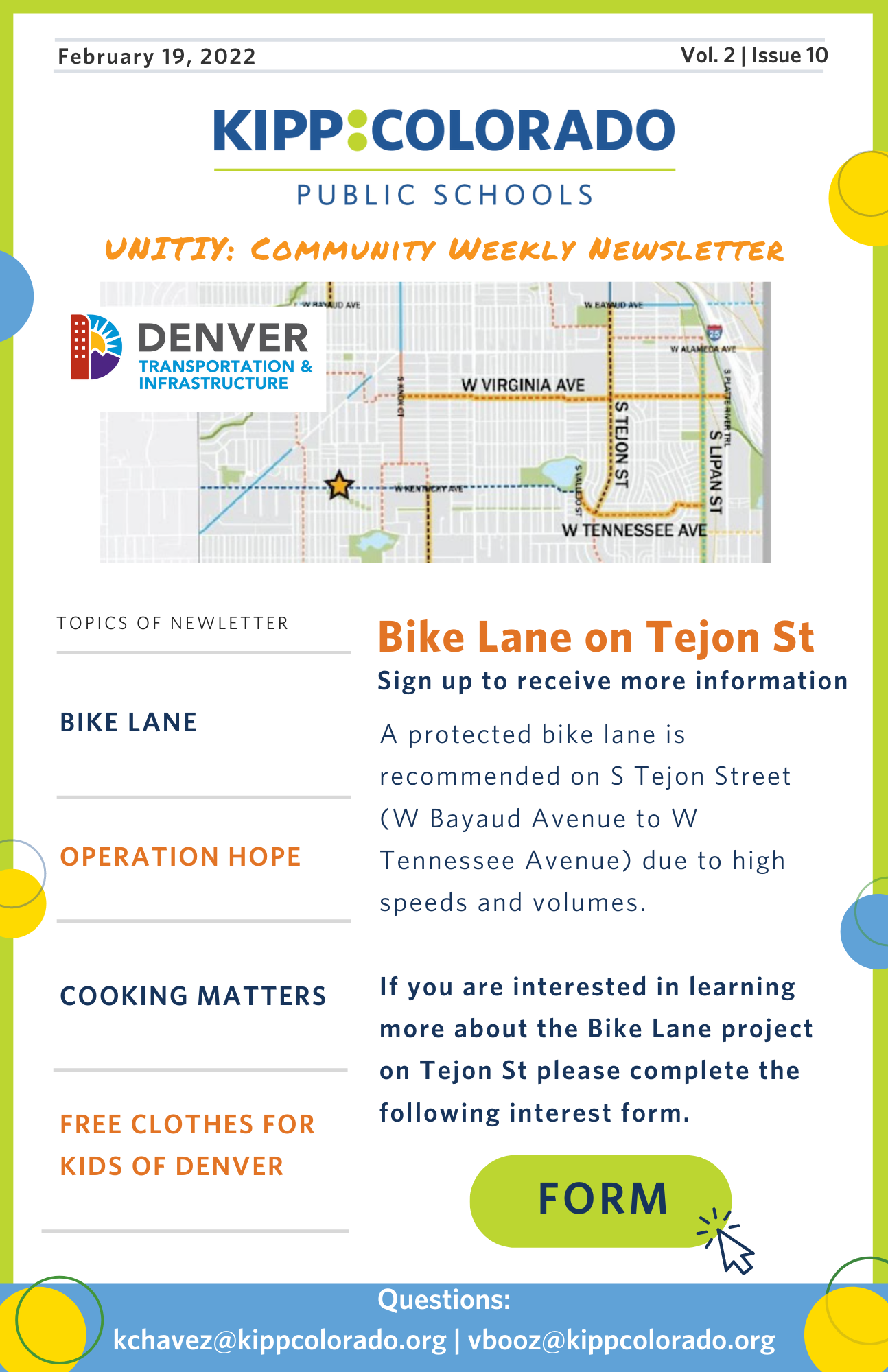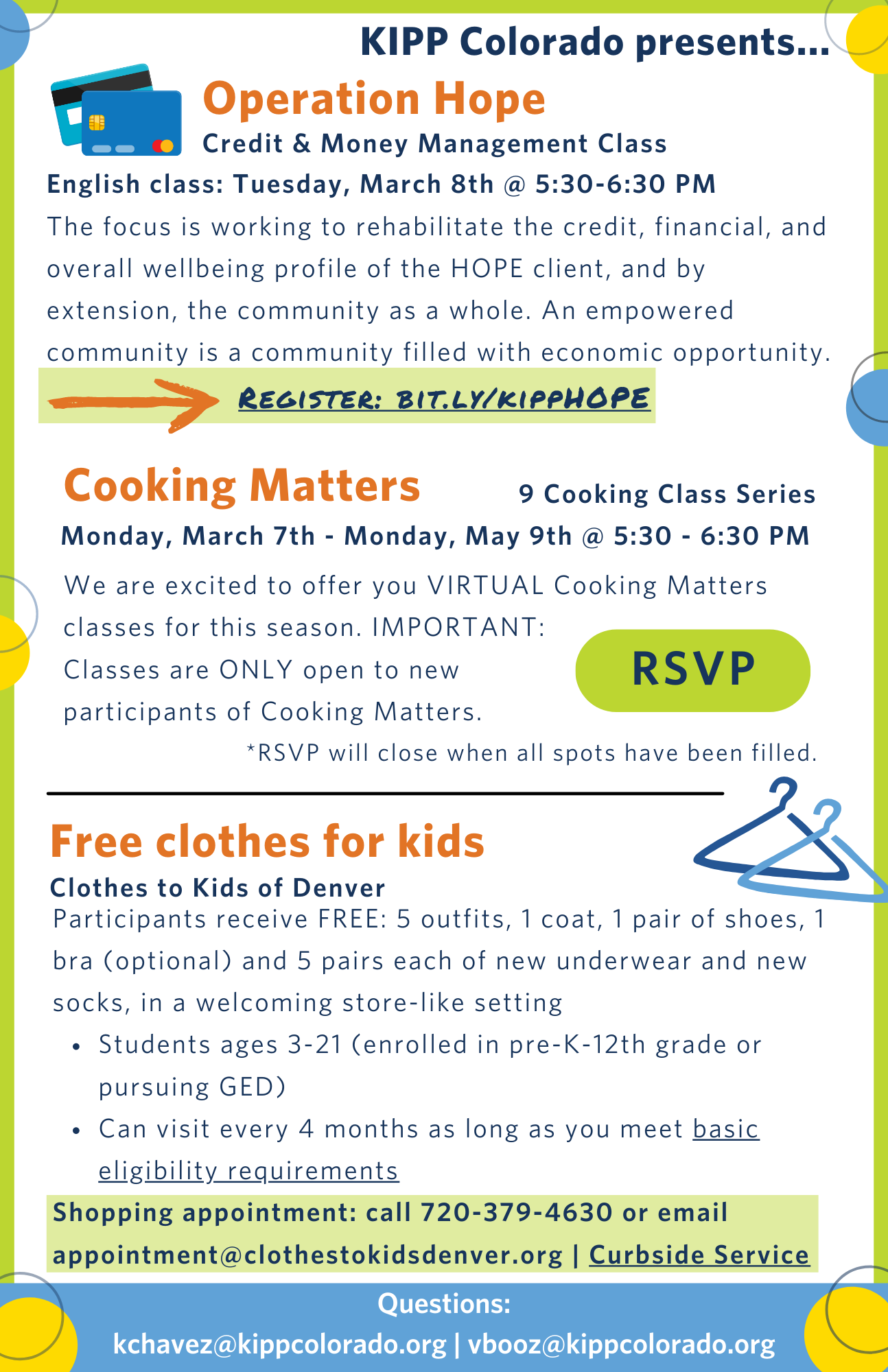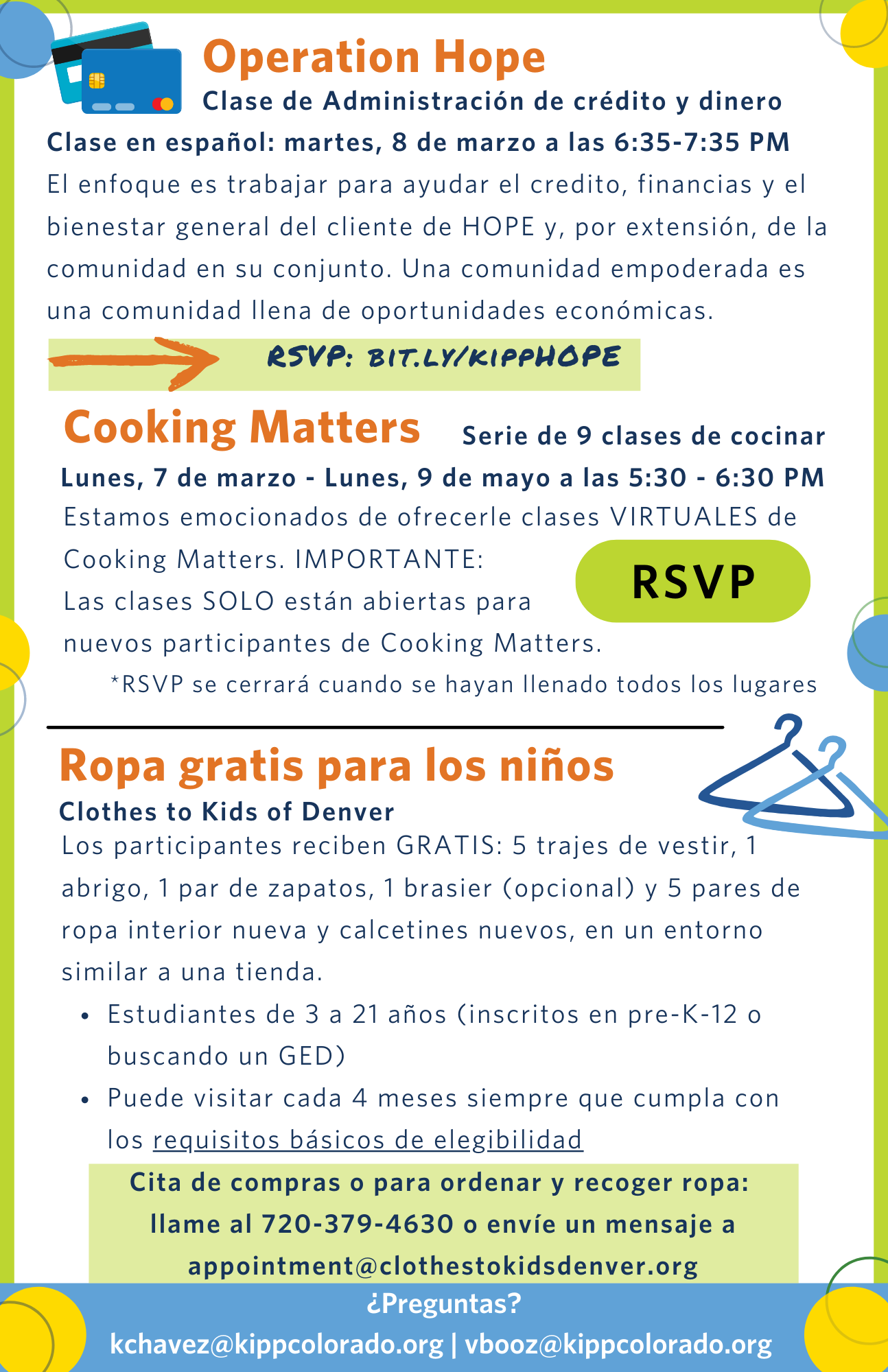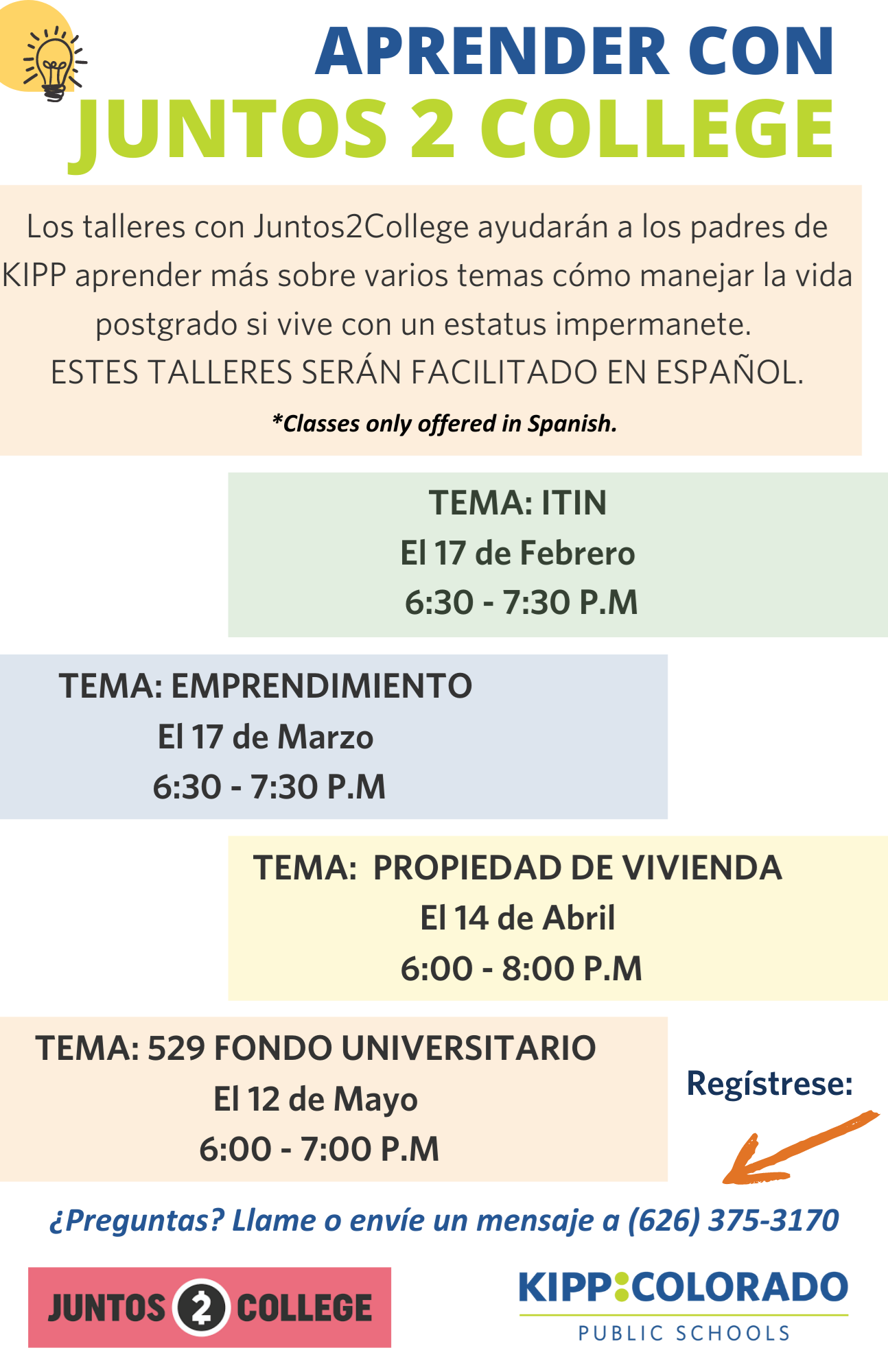 ---
Attachment: 16452226897088_2022_Feb_19_ACE_Newsletter_English_.pdf
---
Attachment: 16452226897256_2022_Feb_19_ACE_Newsletter_Spanish_.pdf