Powered By:

←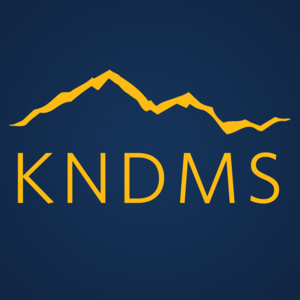 KIPP Northeast Denver Middle School
ACE Community Newsletter #9
07/18/22, 4:48 PM
Click on the attachment to view the Advocacy and Community Engagement (ACE) Community Newsletter - Unity.
Topics Covered: Mask Mandate Survey, The Piton Fellowship, KIPP Colorado Calendar, Denver THRIVE Center, COVID Testing Sites & DACA & Citizenship workshop.
---------
Haga clic en el archivo adjunto para ver el Boletín comunitario de Abogacia y participación comunitaria (ACE) - Unidad.
Temas cubiertos: Encuesta del uso obligatorio de cubrebocas, The Piton Fellowship, Calendario de KIPP Colorado, Denver THRIVE Center, Sitios de prueba de COVID y Taller de DACA y ciudadania.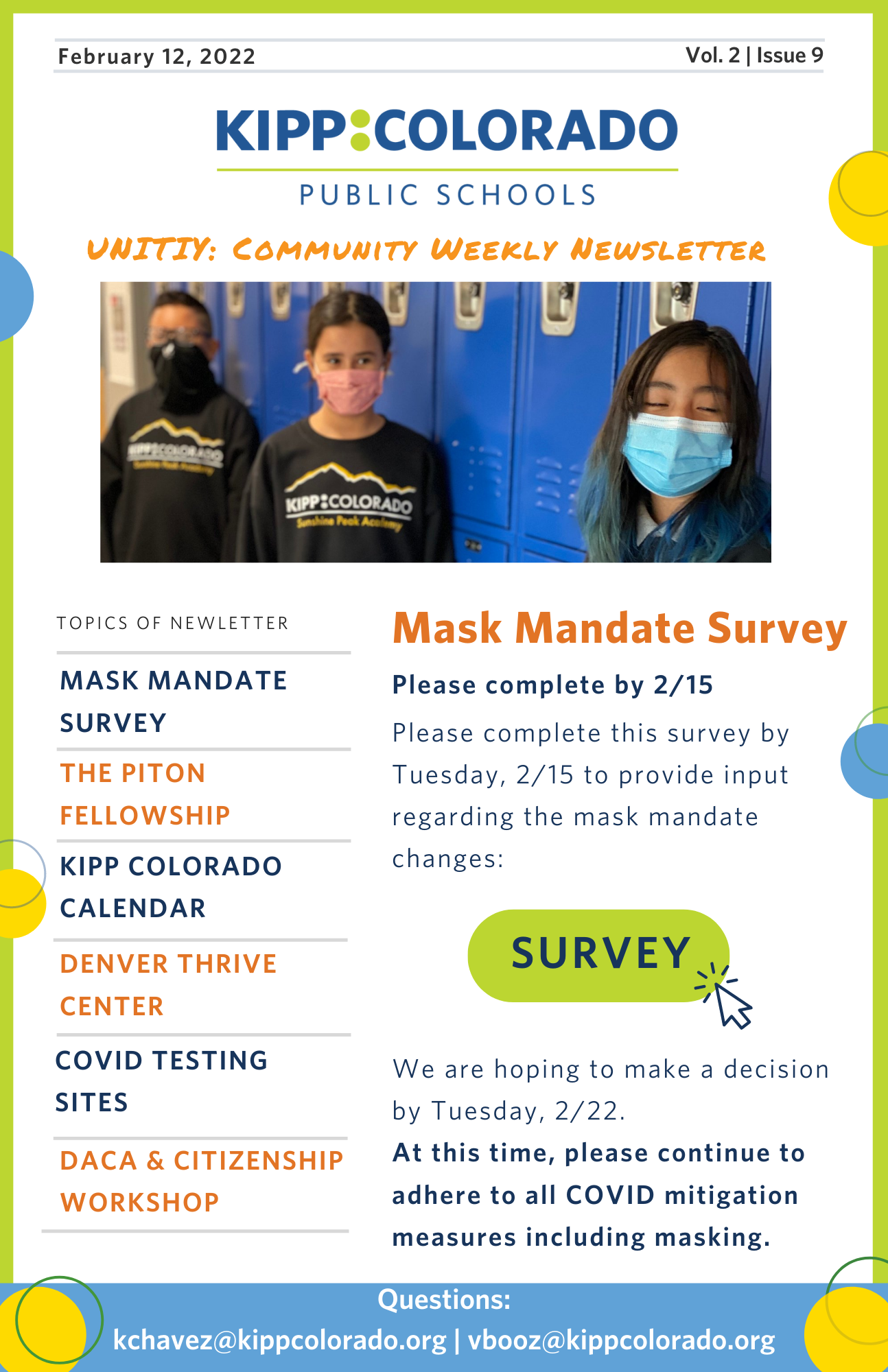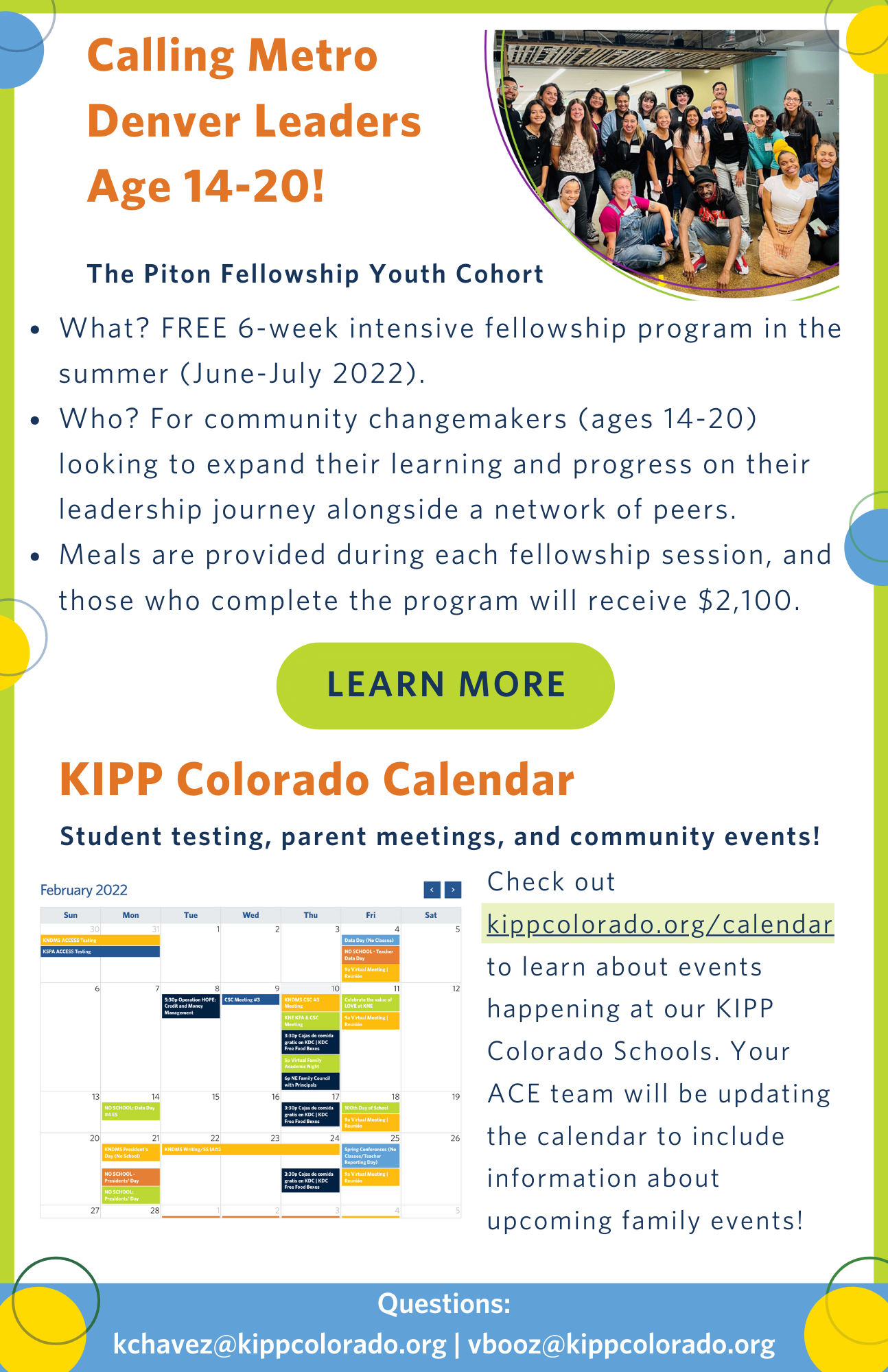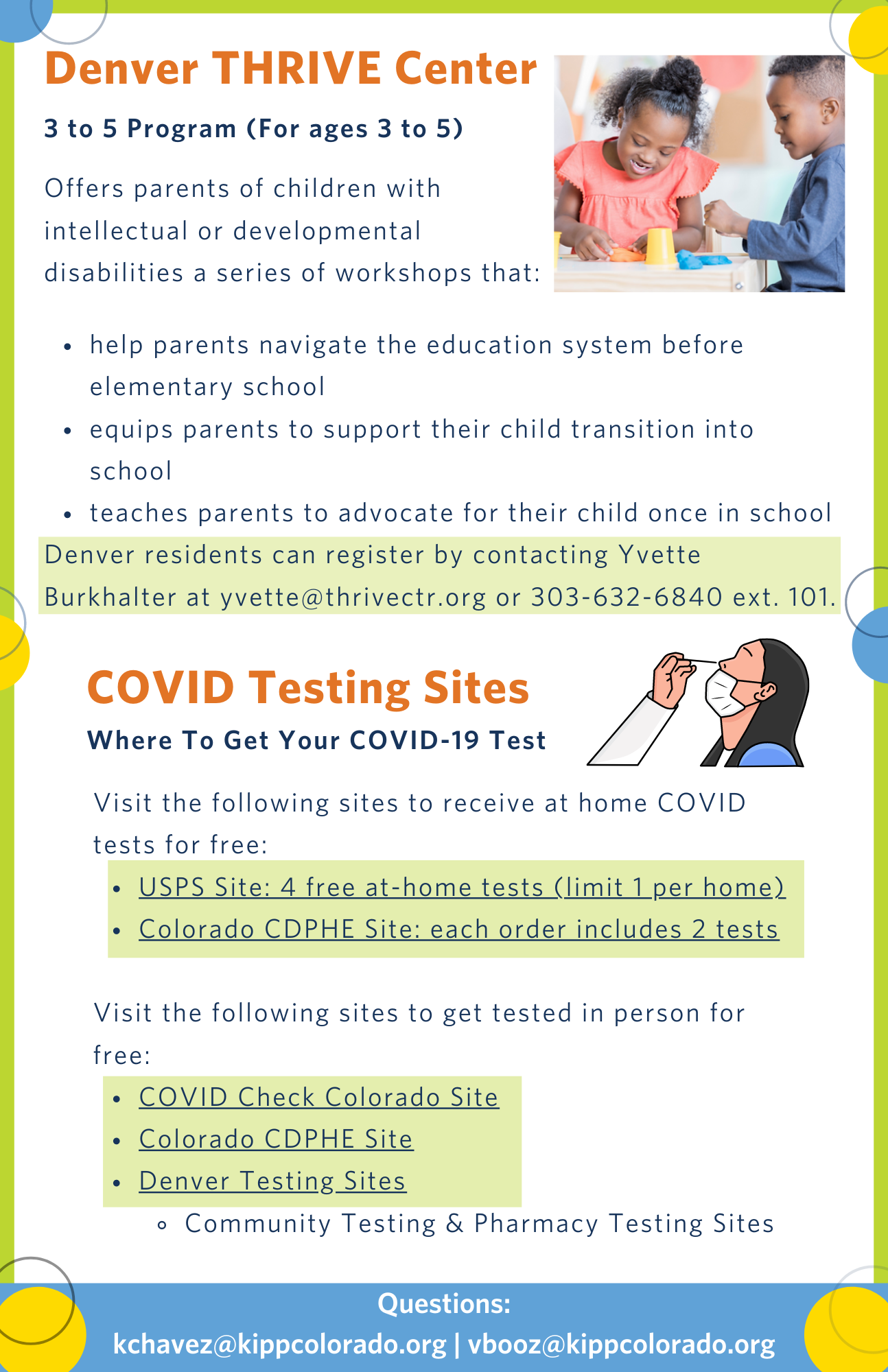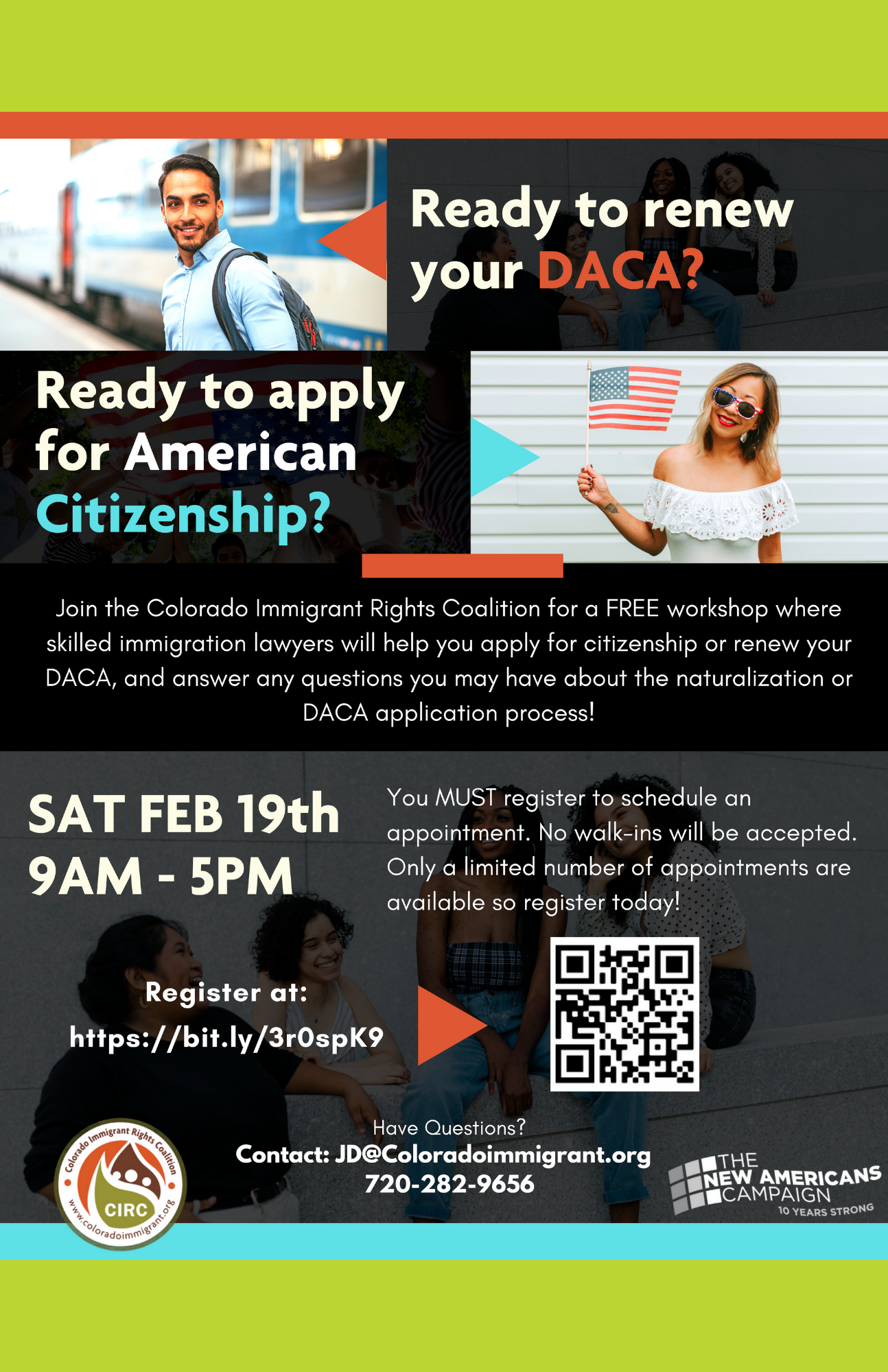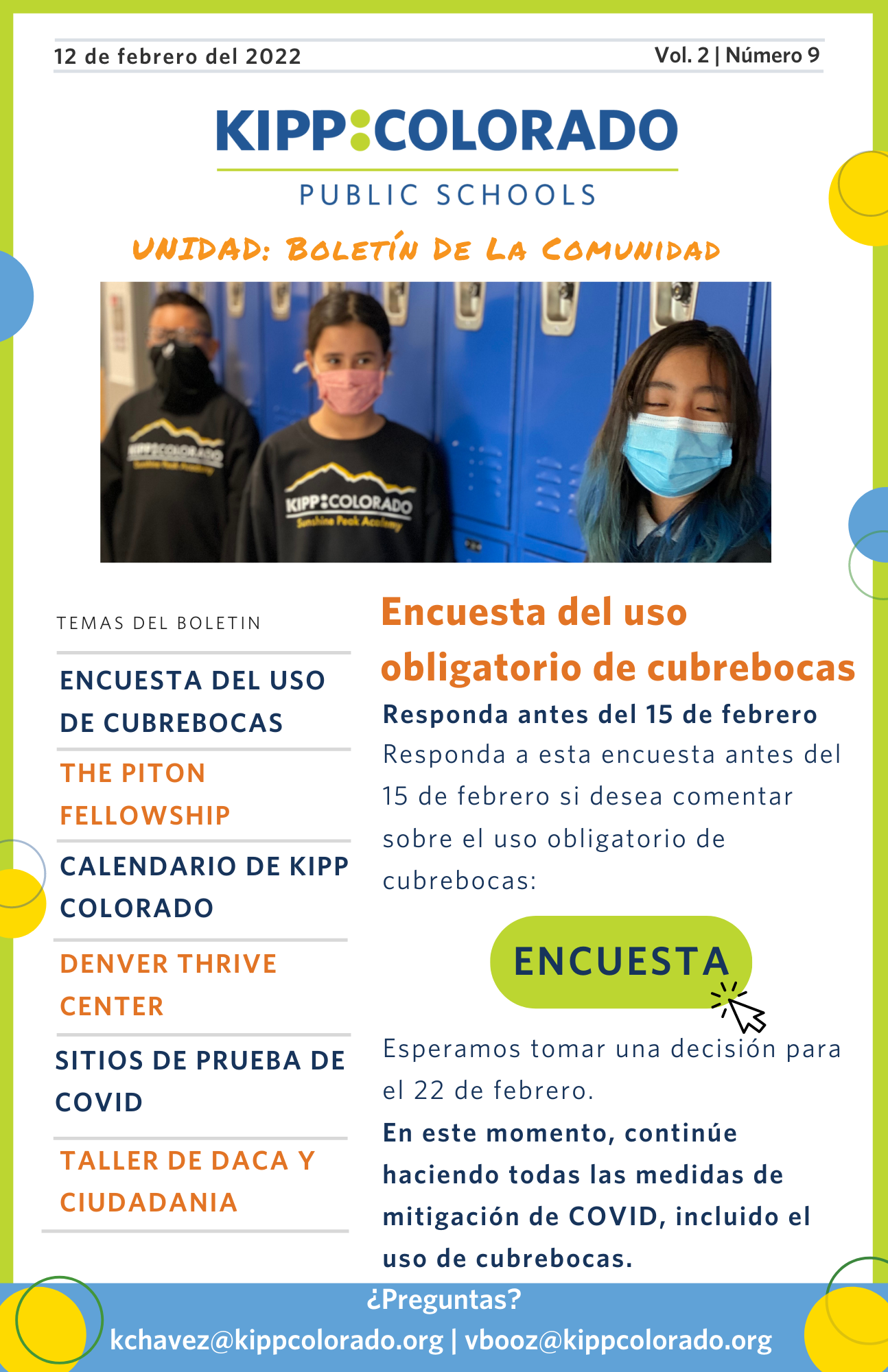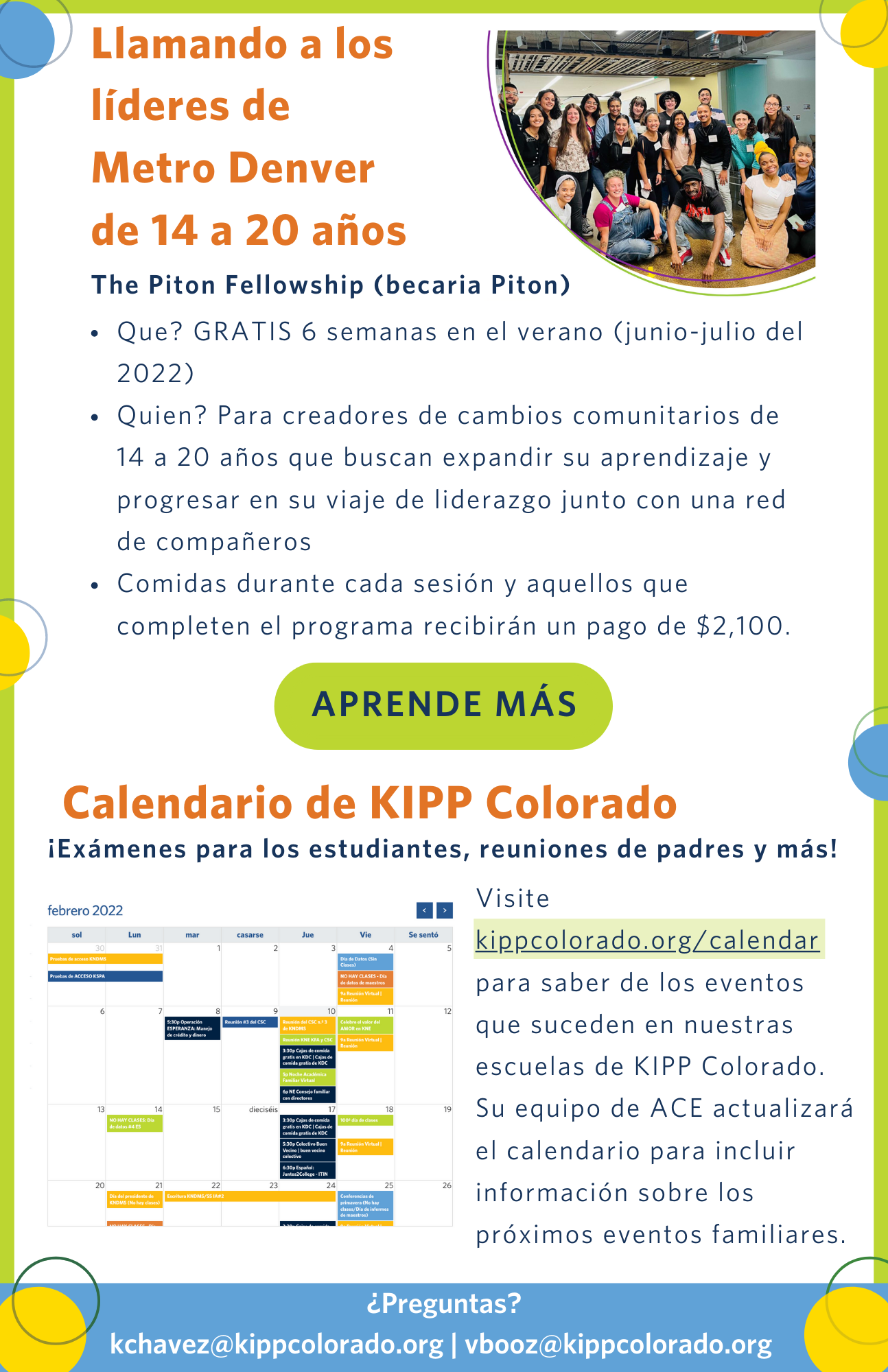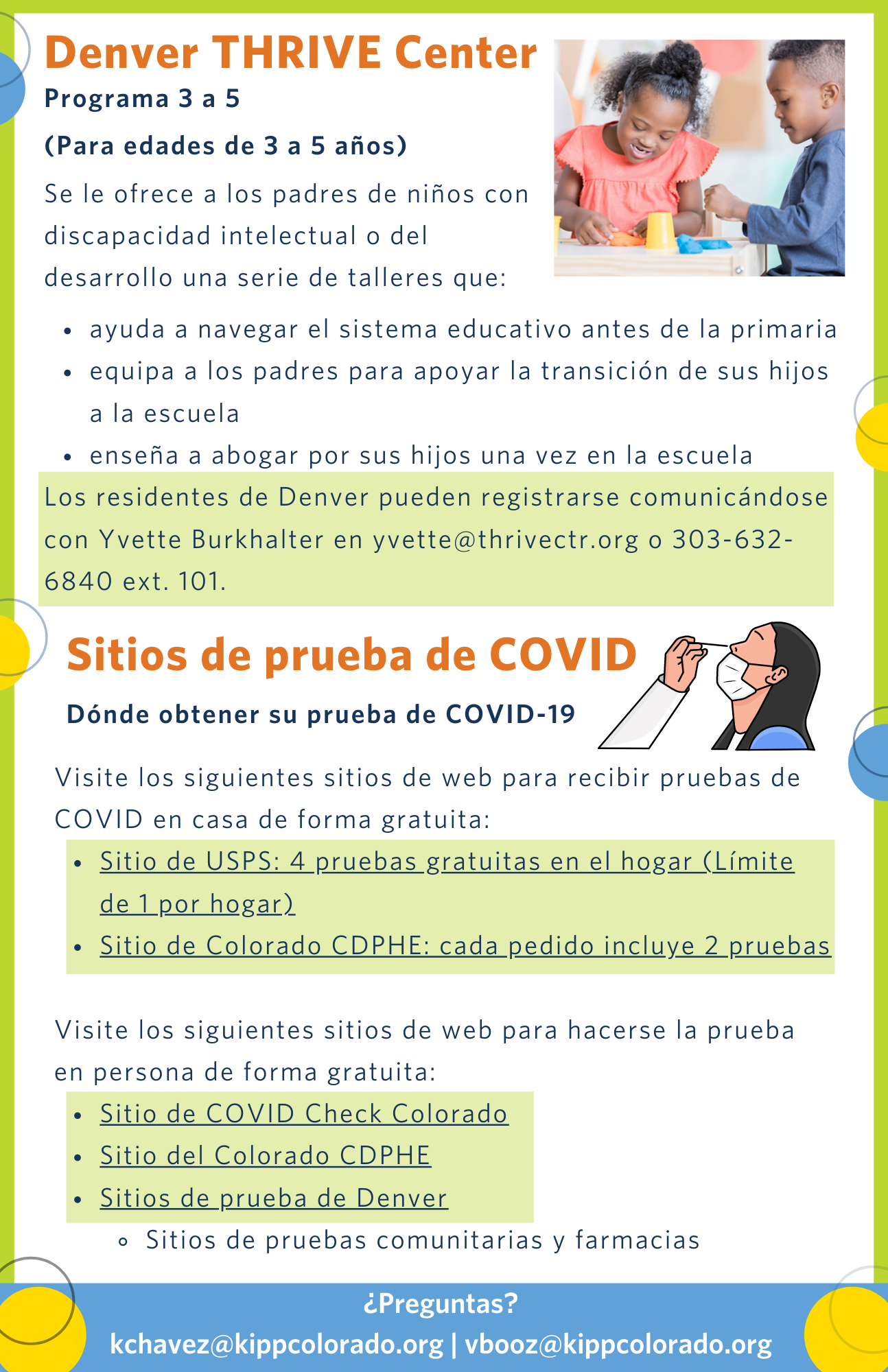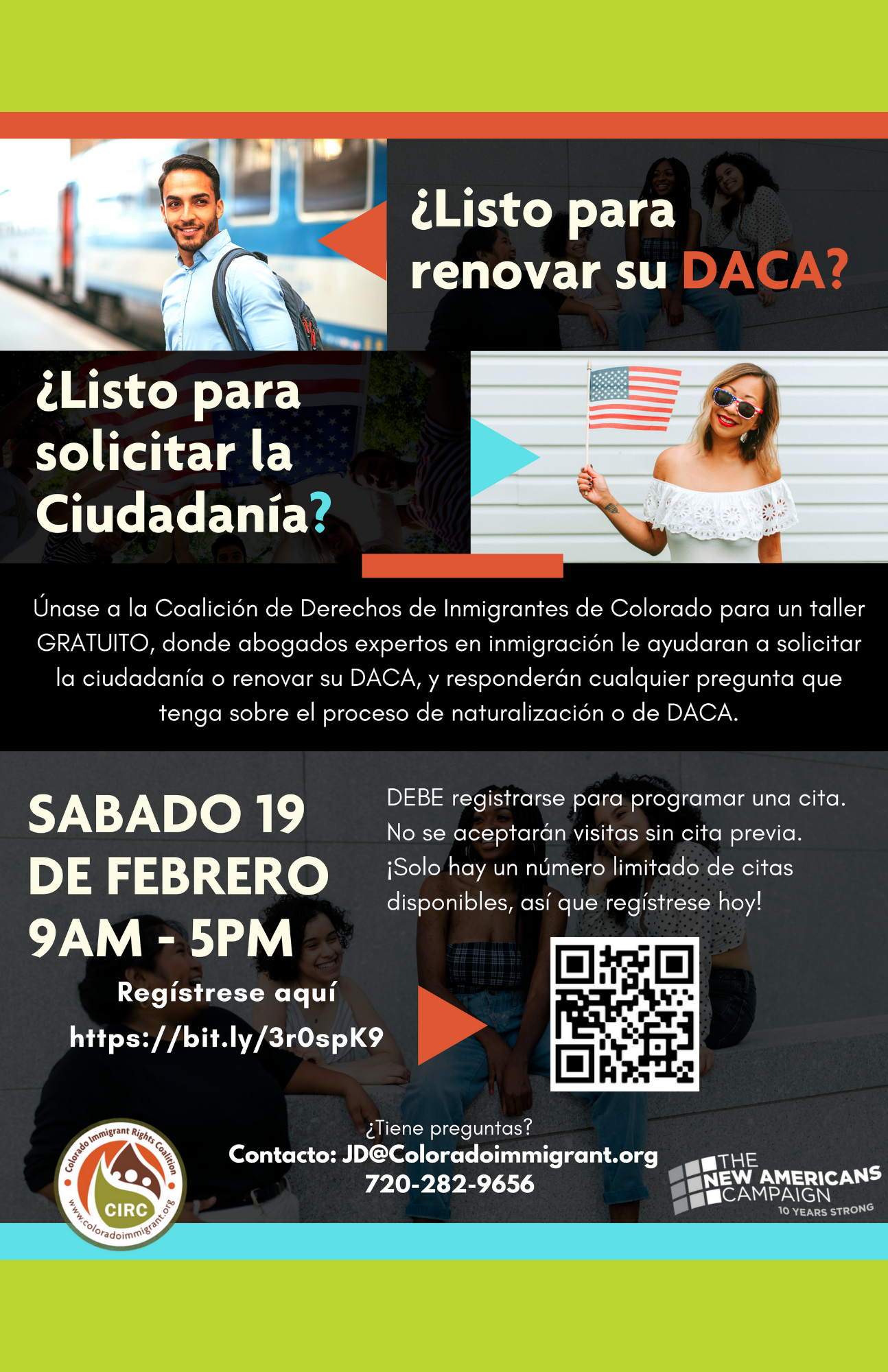 ---
Attachment: 16446049255990_2022_Feb_12_ACE_Newsletter_English_.pdf
---
Attachment: 16446049256212_2022_Feb_12_ACE_Newsletter_Spanish.pdf