Powered By:

←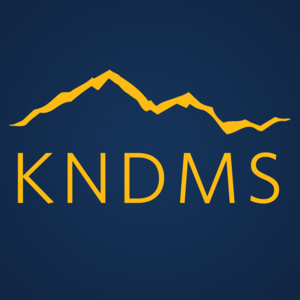 KIPP Northeast Denver Middle School
Let's talk about money! February 8th
07/18/22, 4:48 PM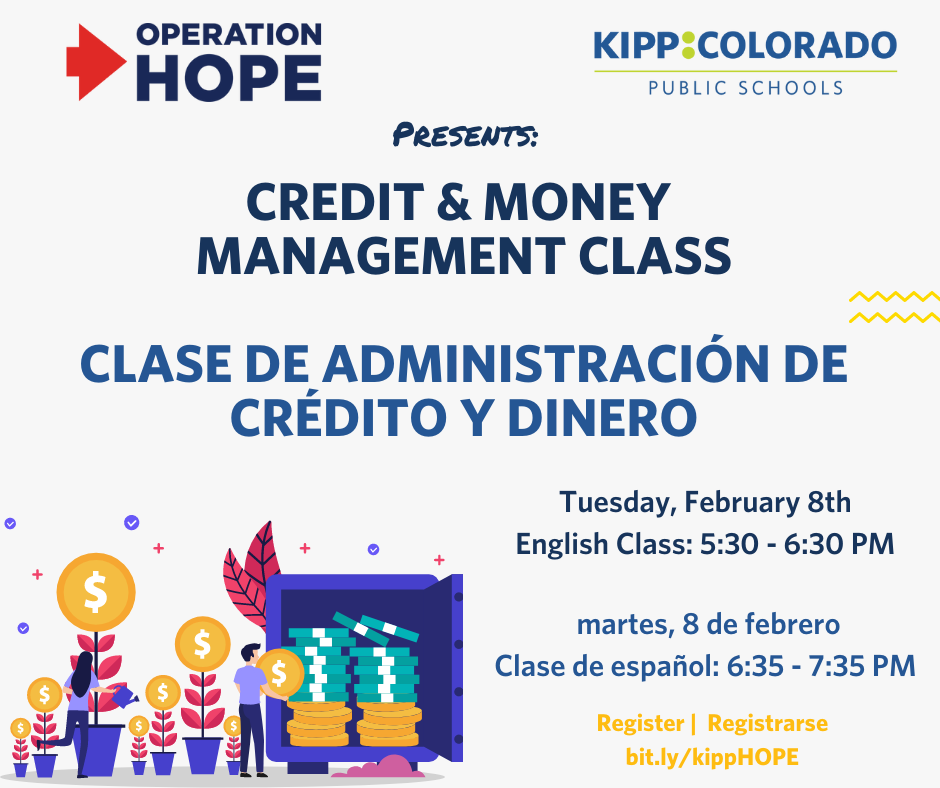 Dear KIPP Colorado Families,
Whether your student is learning their shapes or filling out the FAFSA, now is the time to find more strategies on how to manage and save money for life after high school.💲
Laura Garcia Villalpando, Financial Wellbeing Coach from Operation HOPE, will hold "Credit and Money Management" classes the 2nd Tuesday of each month until May!
Register Now at https://bit.ly/kippHOPE for our first class on:
Tuesday, February 8th
English class is from 5:30 - 6:30PM
Veronica: 303-621-6578
💲💲💲💲💲
Estimadas familias de KIPP Colorado,
Ya sea que su estudiante está aprendiendo sus formas o completando la FAFSA, ahora es el momento de encontrar más estrategias sobre cómo administrar y ahorrar dinero para toda la vida después de la escuela secundaria.
¡Laura García Villalpando, Entrenadora de Bienestar Financiero de Operation HOPE, brindará clases de "Administración de crédito y dinero" el segundo martes de cada mes hasta mayo!
Regístrese ahora en https://bit.ly/kippHOPE para nuestra primera clase:
El martes, 8 de febrero
La clase de español es de 6:35 a 7:35PM
Veronica: 303-621-6578