Powered By:

←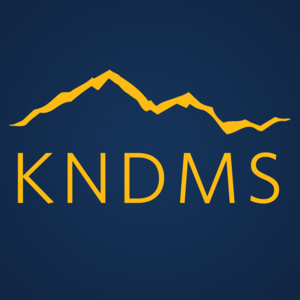 KIPP Northeast Denver Middle School
Important Updates!
07/18/22, 4:48 PM
KNDMS Families!
As school resumes on Tuesday, January 4, we are looking forward to welcoming your children back into the classroom. Amid the rise in COVID-19 cases, we are doing everything we can to maintain in-person learning for our students. However, some things may look different as we address challenges related to anticipated staffing shortages and community spread of the omicron variant. Families should be prepared for possible disruptions to school during the coming weeks, including temporary classroom or whole school shifts to remote learning resulting from staffing shortages and potential outbreaks of cases in a classroom, grade or school. We do not take these decisions lightly, but will always put the safety of our KNDMS Team and Family at the forefront.
8th Grade Families ONLY: We have unfortunately made the decision to move 8th grade classes to remote learning for the remainder of this week because of staffing shortages due to the pandemic. Please see separate email coming directly to you.
Mask Mandate Extended
We will continue to help support masking of all students and staff by providing surgical-grade masks to those who need one. In addition to the school's supply of masks, Governor Polis is providing surgical-grade masks for teachers, staff and students. Students and staff can continue using their own masks, but we will have masks for anyone who needs one.
New Isolation Guidance for Positive Cases
The Centers for Disease Control and Prevention (CDC) and the Colorado Department of Public Health and Environment (CDPHE) issued new guidance regarding isolation periods for people who test positive for COVID-19. In the updated guidance, people with COVID-19 can isolate for 5 days instead of 10, followed by 5 days of wearing a mask around other people if they are asymptomatic or have greatly improved symptoms after day 5 of isolation. For staff and students, that means that if they test positive for COVID and are asymptomatic on day 5, that person can return to work/school on day 6 and wear a mask in compliance with the county mask mandate.
For information about the new guidance, including quarantine guidance for people exposed to the virus,
visit this CDPHE webpage
.
Vaccination and Boosters
· As a reminder, the CDC and CDPHE recommend that all people 5 years and older receive the COVID-19 vaccine to have the best possible protection.
· Adults 18 and older who are six months past their second dose (or two months past a Johnson & Johnson vaccine) should strongly consider getting a booster shot to gain optimal protection against the omicron and delta variants.
· Students who are 16 and 17 are eligible to get a Pfizer booster shot if they are six months past their second vaccine dose.
In Closing
It is my hope that we can weather the coming surge in omicron cases by keeping schools open for in-person learning as much as possible until this wave passes. You can help us keep schools open by following the best practices listed above and by keeping your student home from school when they are sick or have any symptoms of illness. I thank you for your partnership in our ongoing efforts to keep students and staff healthy and schools open.
Sincerely,
Stephani Olson
Principal