Powered By:

←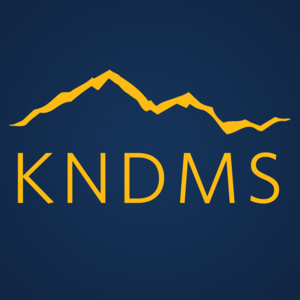 KIPP Northeast Denver Middle School
TikTok "Challenge" Threat
07/18/22, 4:48 PM
Dear KIPP Colorado Families,
As you may have seen in an earlier DPS message, there have been posts circulating on the social media platform TikTok that encourages people to call in safety threats to schools tomorrow, December 17. We are aware of the situation, and actively monitoring developments related to it, as well as updates from local law enforcement and DPS.
As of today, December 16, our schools, and the larger DPS community have not received any credible threats, and we plan to have students and staff on campus tomorrow as planned. As is our regular protocol, if there are any safety concerns, we will work closely with law enforcement to investigate and determine the next steps to keep all students and staff safe.
The safety and well-being of our students is always our top priority, and we are grateful for your ongoing partnership in this effort. If you hear or see something that is a safety concern, please share it with your school leader. Please also know you can report information or share concerns anonymously through the Safe2Tell program at its website (safe2tell.org) or by calling 1-877-542-7233.
We appreciate your support to keep our campus communities safe. Please feel free to reach out to your school's front office with any questions.
--
Estimadas familias de KIPP Colorado,
Como puede haber visto en un mensaje anterior de DPS, ha habido publicaciones que circulan en la plataforma de redes sociales TikTok que alientan a las personas a llamar para informar sobre amenazas a la seguridad de las escuelas mañana, 17 de diciembre. Estamos al tanto de la situación y monitoreamos activamente los desarrollos relacionados con él, así como actualizaciones de la policía local y DPS.
Hasta el día de hoy, 16 de diciembre, nuestras escuelas y la comunidad de DPS en general no han recibido amenazas creíbles, y planeamos tener estudiantes y personal en el campus mañana como estaba planeado. Como es nuestro protocolo regular, si hay algún problema de seguridad, trabajaremos en estrecha colaboración con las fuerzas del orden para investigar y determinar los próximos pasos para mantener seguros a todos los estudiantes y al personal.
La seguridad y el bienestar de nuestros estudiantes es siempre nuestra principal prioridad y estamos agradecidos por su colaboración continua en este esfuerzo. Si escuchas o ves algo que sea un problema de seguridad, compártelo con el líder de tu escuela. También sepa que puede reportar información o compartir inquietudes de forma anónima a través del programa Safe2Tell en su sitio web (safe2tell.org) o llamando al 1-877-542-7233.
Agradecemos su apoyo para mantener seguras las comunidades de nuestro campus. No dude en comunicarse con su escuela si tiene alguna pregunta.