Powered By:

←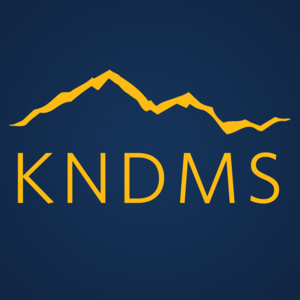 KIPP Northeast Denver Middle School
Pfizer COVID-19 Vaccine Approval for 5-11 year old
07/18/22, 4:48 PM
Dear KNDMS families,
I am writing to inform you that the Pfizer COVID-19 vaccine for children 5-11 years of age has been approved for use by the U.S. Food and Drug Administration (FDA) and the Center for Disease Control (CDC). As with adults, the vaccine would be given to children in two shots, delivered at least three weeks apart.
According to the CDC, children experienced the same types of mostly minor side effects seen in adolescents and young adults. The most common side effects seen in adults include pain or swelling at the injection site, headache, chills, muscle aches, fatigue, and fever.
KIPP Colorado will continue to follow Colorado Department of Education and CDC guidelines as it pertains to vaccination mandates and masks. Please note that we encourage you to talk to your healthcare provider or health professional about your student's COVID vaccination.
The health and safety of our KIPPsters is our number one priority. Click this link to see where you can take your KIPPster to get vaccinated today.
In Partnership,
Stephani Olson
Estimadas familias de KNDMS:
El propósito de la presente es informarles que la Administración de Alimentos y Medicamentos (FDA) y los Centros para el Control y la Prevención de Enfermedades (CDC) han aprobado la vacuna del COVID-19 de Pfizer para los niños entre 5 y 11 años de edad. Como en el caso de los adultos, los niños también recibirán dos dosis de la vacuna con al menos tres semanas entre la primera y la segunda dosis.
Según el CDC, los niños experimentaron los mismos tipos de efectos secundarios, en su mayoría leves, que los vistos en adolescentes y adultos jóvenes. Los efectos secundarios más comunes observados en adultos incluyen dolor o hinchazón en el lugar de la inyección, dolor de cabeza, escalofríos, dolores musculares, fatiga y fiebre.
KIPP Colorado continuará siguiendo las pautas del Departamento de Educación de Colorado y los CDC en lo que respecta a los mandatos de vacunación y las mascarillas. Les recomendamos encarecidamente que hablen con su proveedor de atención médica o profesional de la salud sobre la vacuna del COVID de su alumno.
La salud y seguridad de nuestros KIPPsters son nuestra primera prioridad. Haga clic en este enlace para ver los lugares a donde puede llevar a su KIPPster para que se vacune hoy.
En solidaridad, me despido, atentamente,
Stephani Olson
---
Attachment: 16362309068774_DPS_Vaccine_Clinics.pdf