Powered By:

←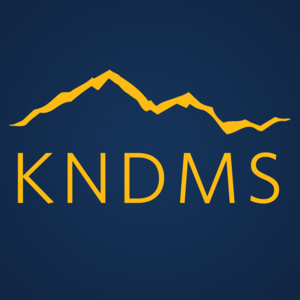 KIPP Northeast Denver Middle School
Special Edition: Voting ACE Community Newsletter!
07/18/22, 4:48 PM
The Advocacy and Community Engagement (ACE) team brings to families a bi-weekly newsletter, Unity, that focuses on the KIPP CO community and beyond.
Click here to view the fourth newsletter for this school-year! 🗳☑️
Topics: Commit to vote, DPS Candidates, voting FAQ's, all KIPP Colorado family meeting, and we're hiring!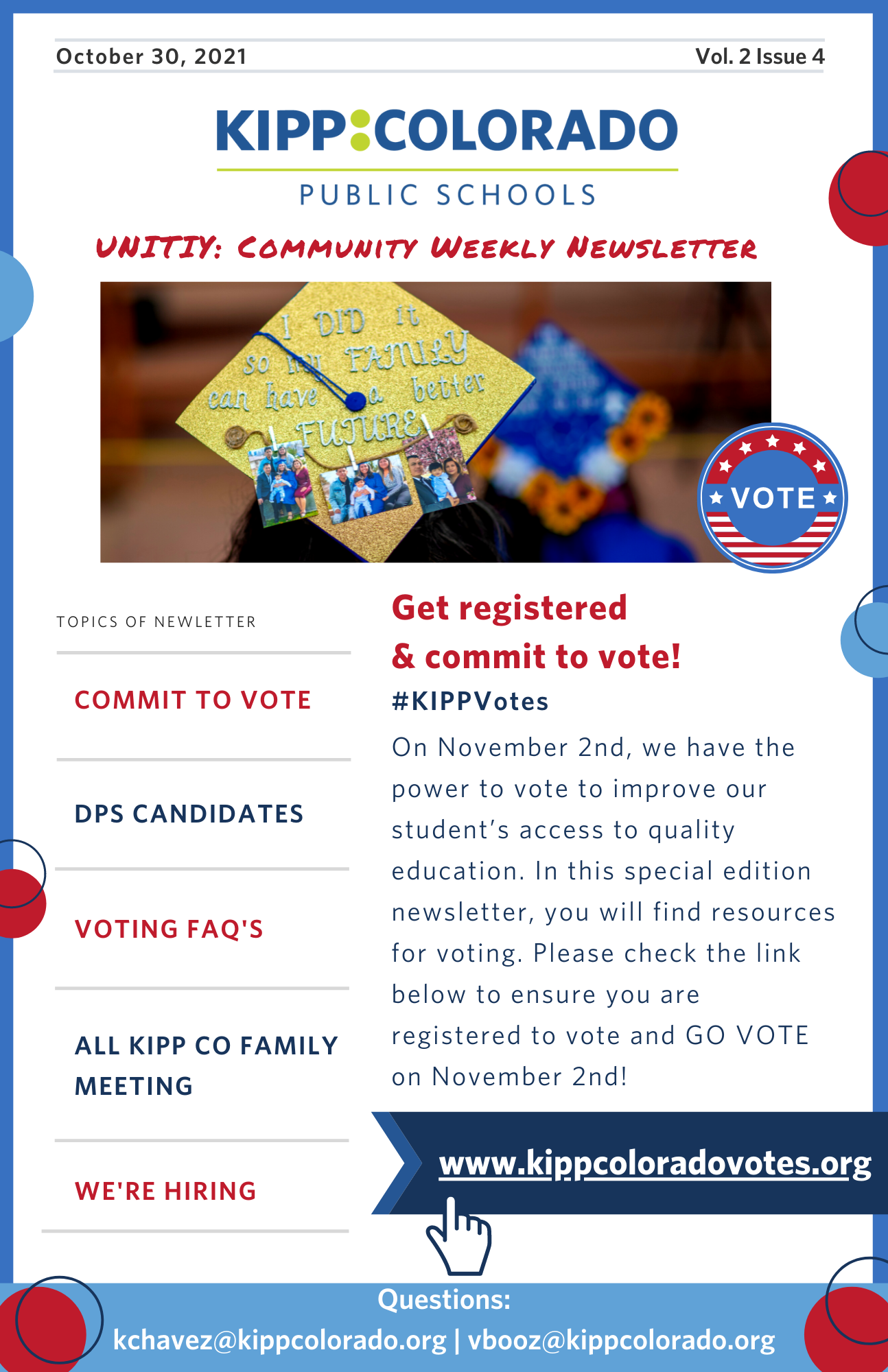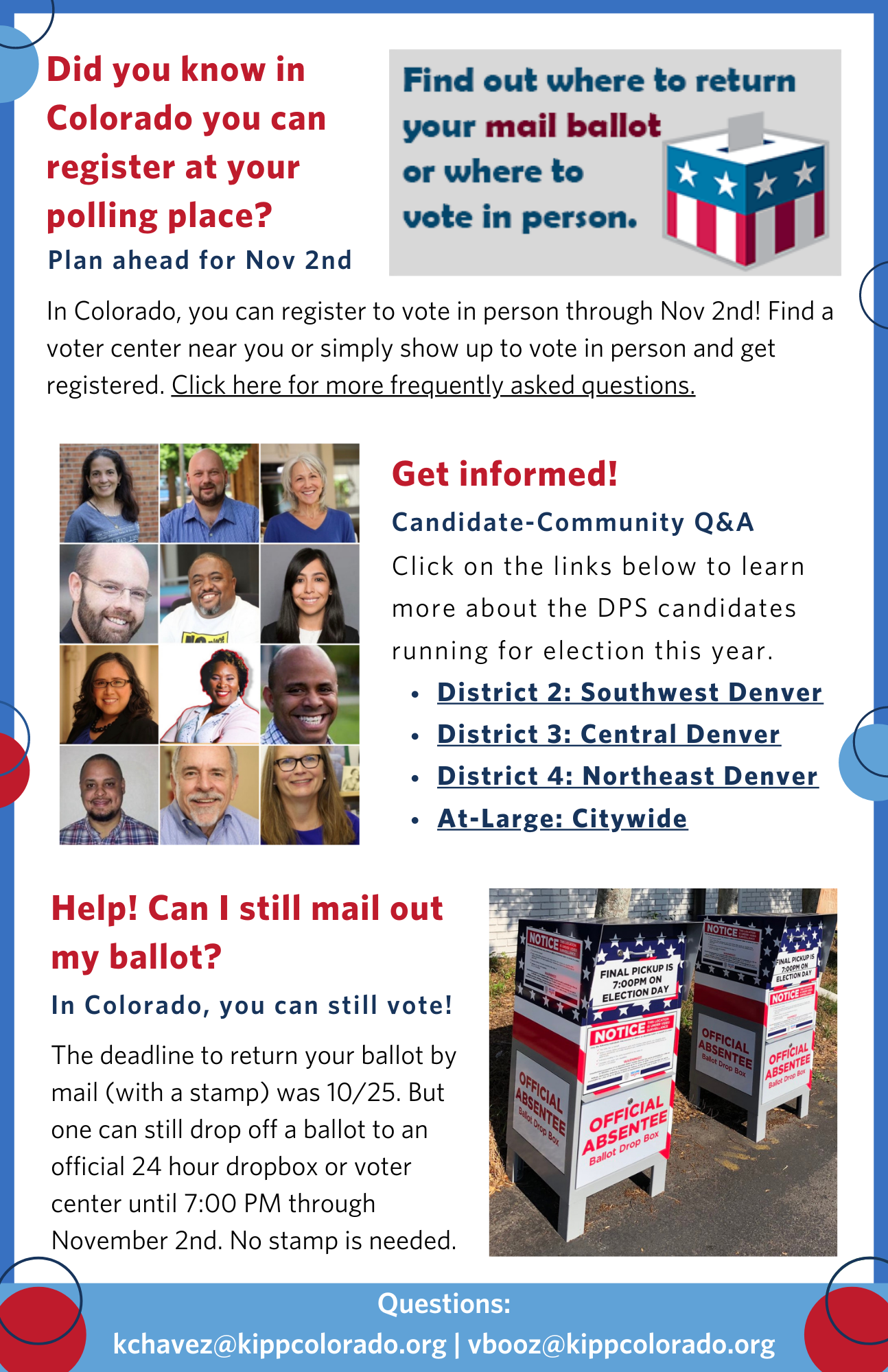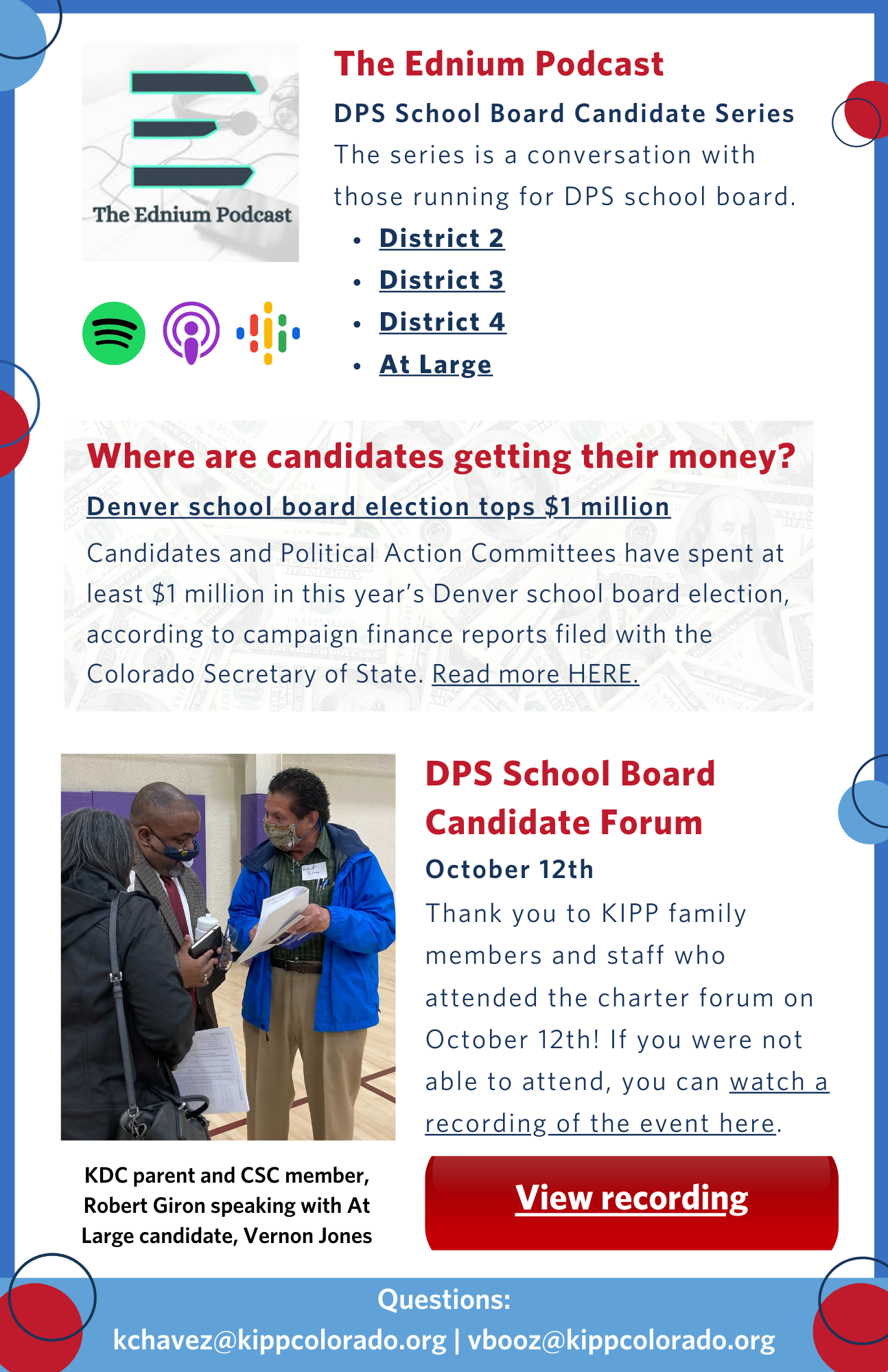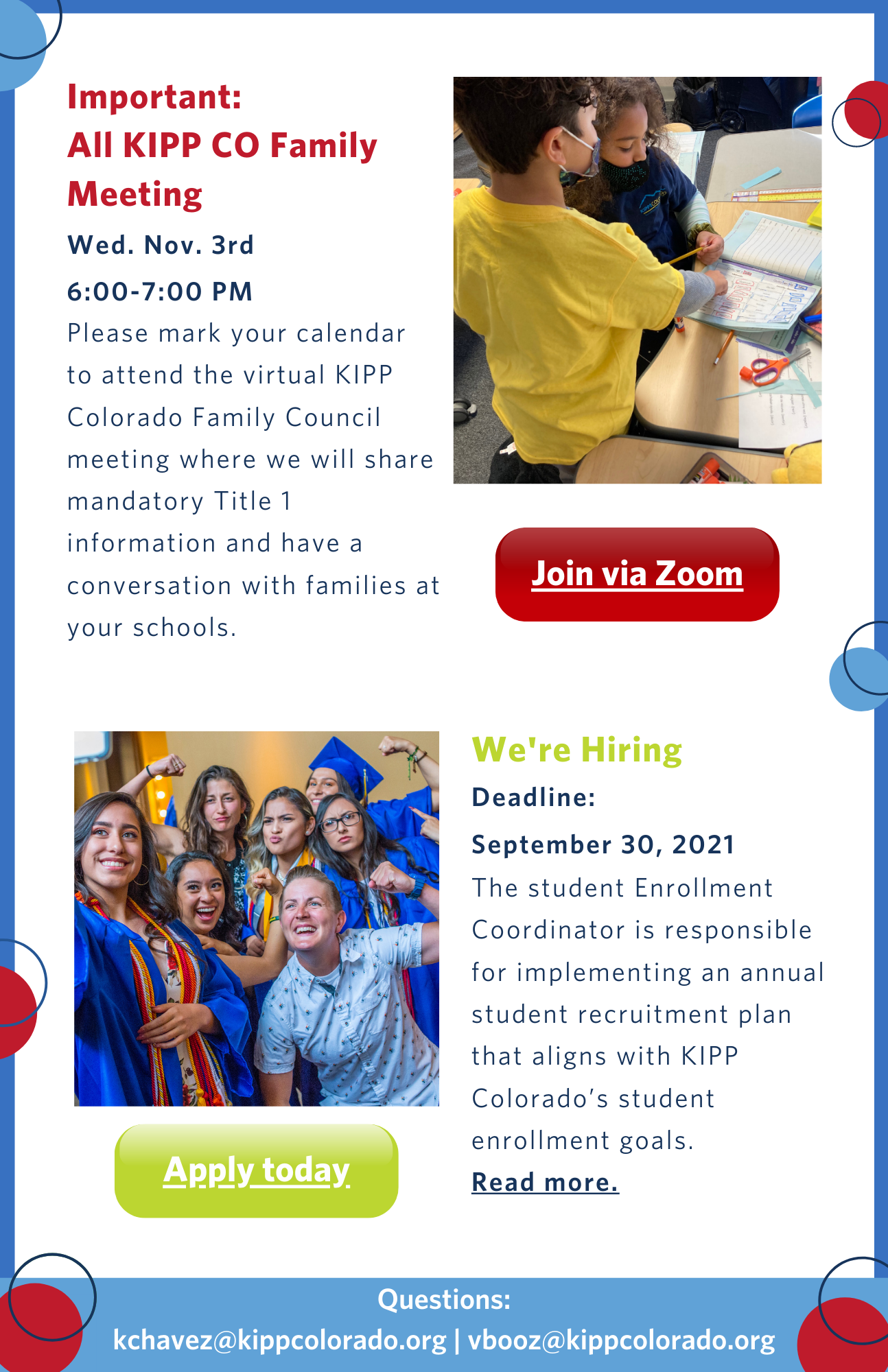 El equipo de Abogacía y Participación Comunitaria (ACE) trae a las familias un boletín quincenal, Unidad, que se enfoca en la comunidad de KIPP CO y más allá.
Haga clic aquí para ver el cuarto boletín de este año escolar. 🗳☑️

Temas: Comprometete a votar, información electoral 2021, candidatos de la junta escolar de dps, reunion para todas las familias de KIPP CO, y ¡estamos contratando!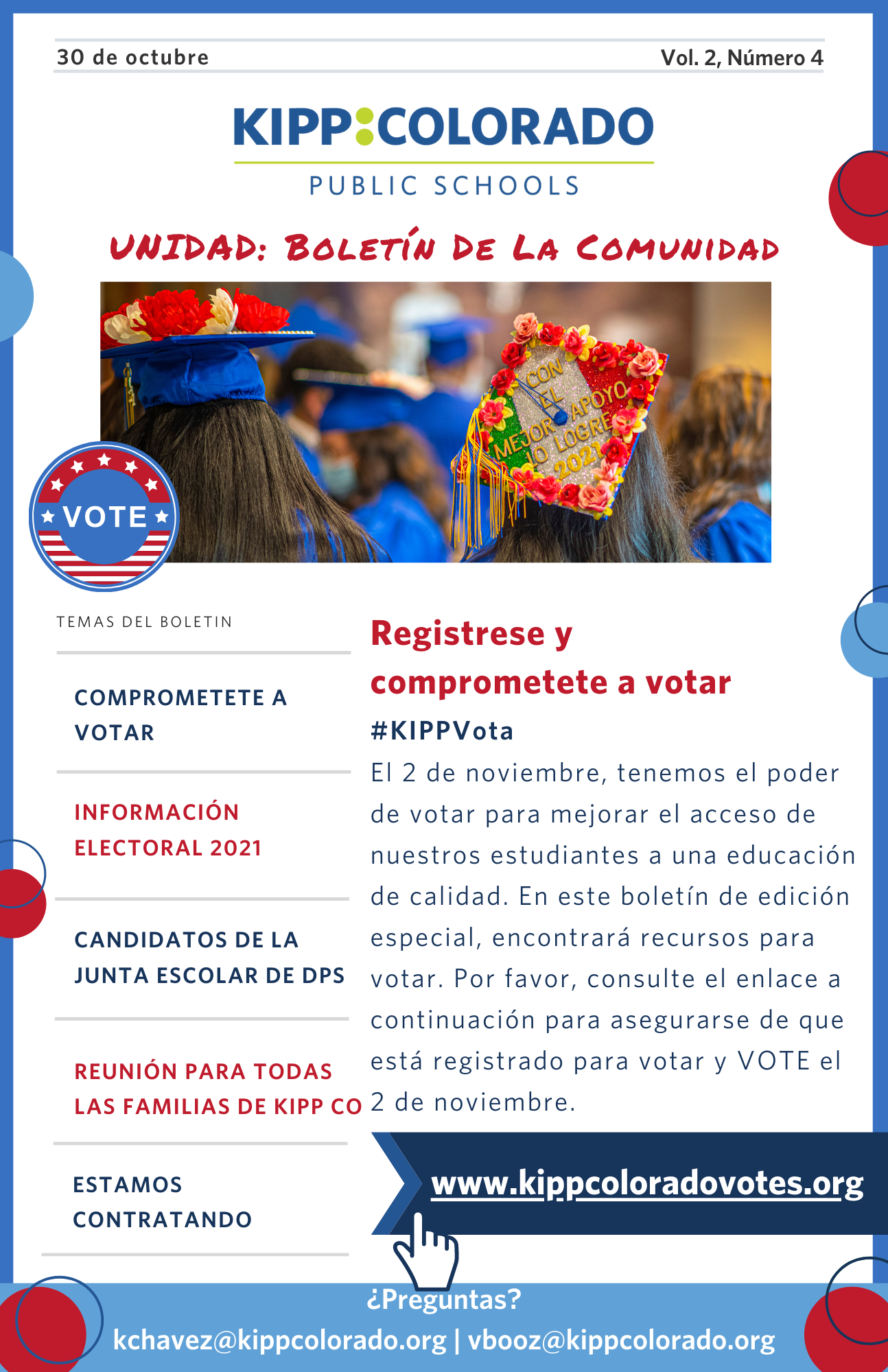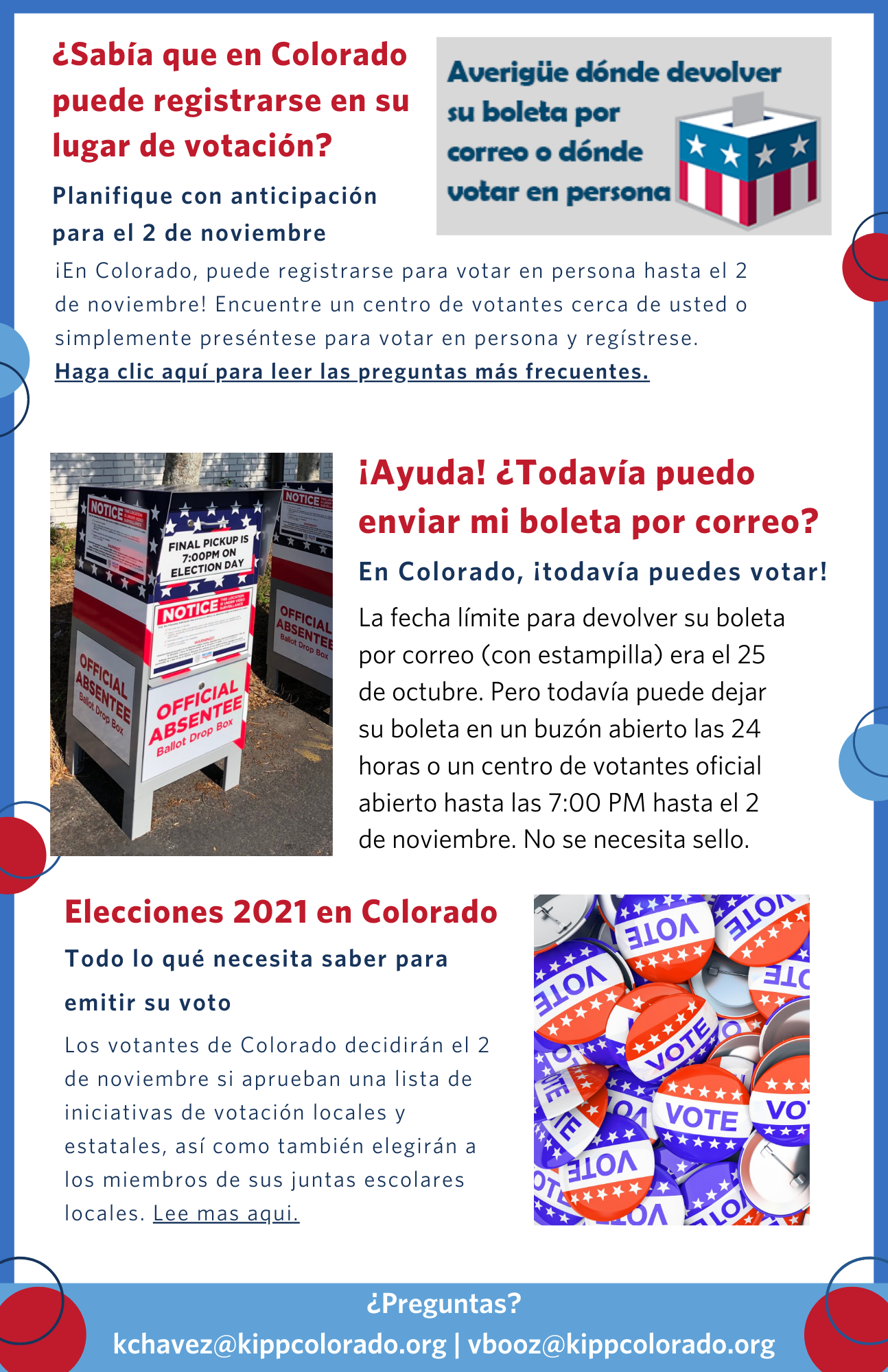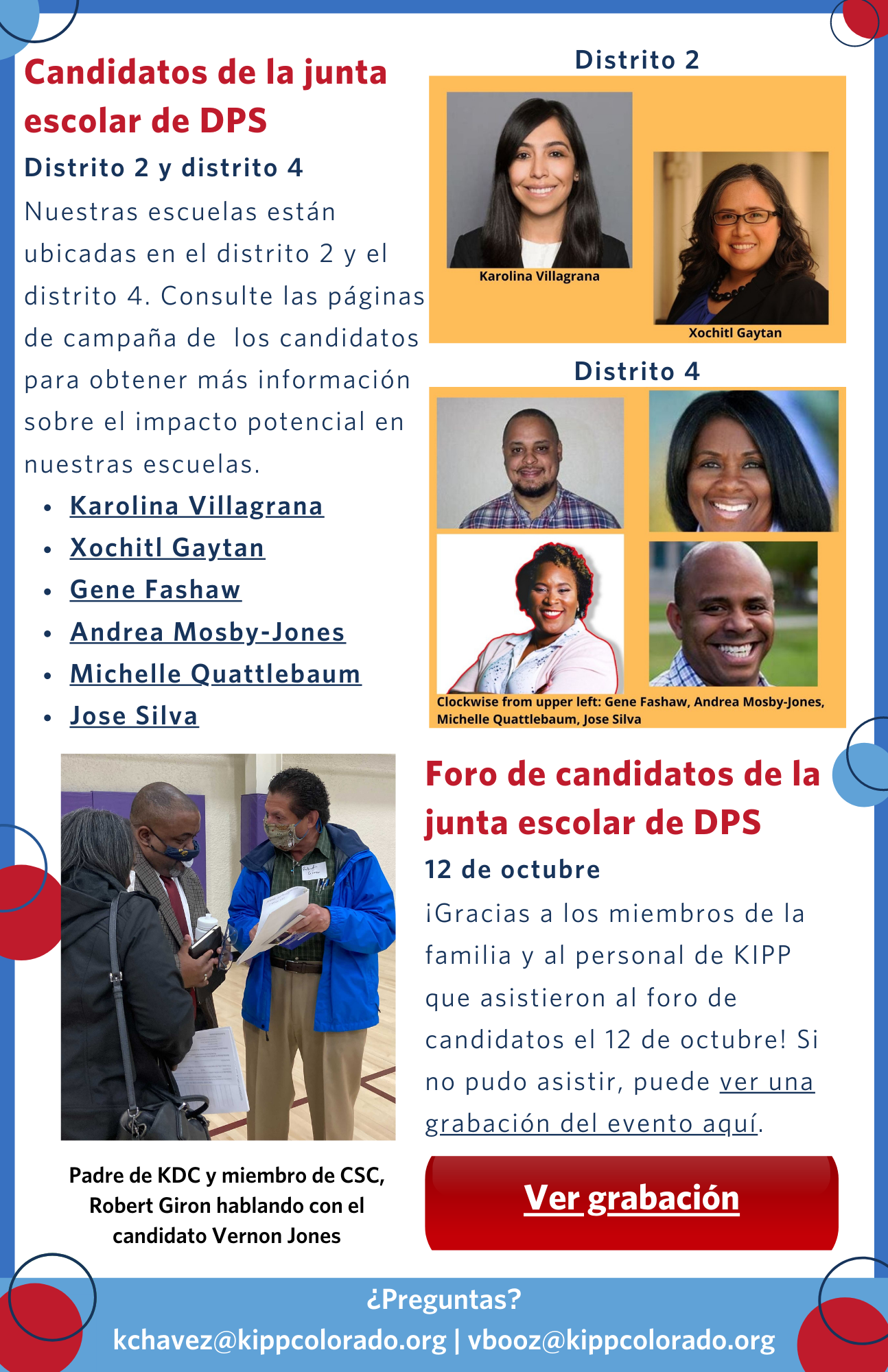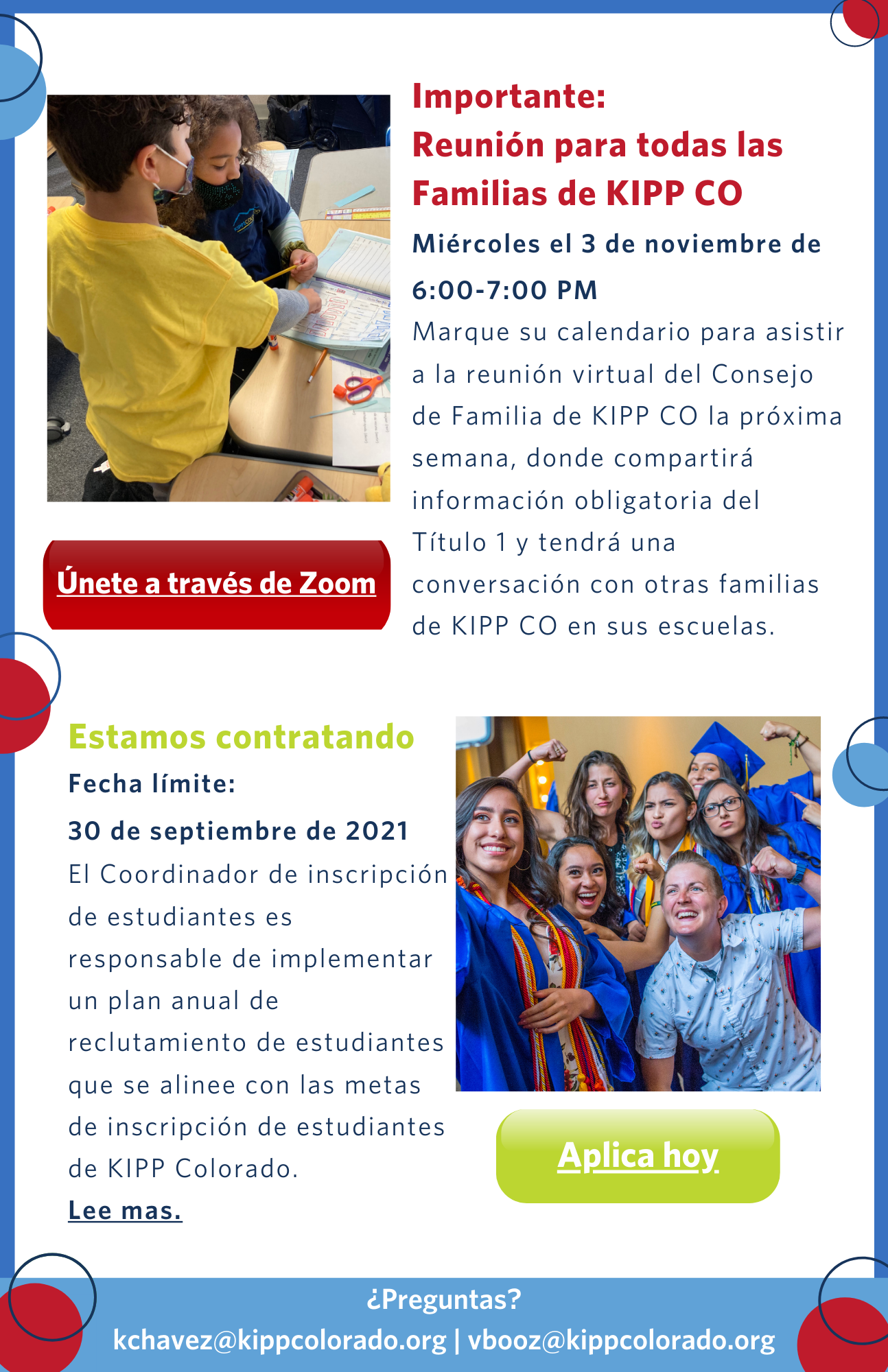 ---
Attachment: 16355469602591_2021_Oct30_ACE_Newsletter_Spanish.pdf
---
Attachment: 16355469602811_2021_October_30_ACE_Newsletter_English_.pdf