Powered By:

←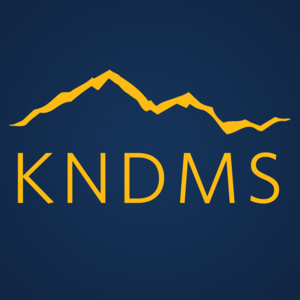 KIPP Northeast Denver Middle School
Part-Time Job: Keeping Students Safe
09/08/21, 12:02 PM
Dear KIPP CO Families,
Denver Public Schools is requesting crossing guards for Tejon Street and the Walden campus.
Crossing guards help students cross busy streets safely during arrival and dismissal.
The job is for (10) hours per week, $15.87 per hour.
Go to https://careers.dpsk12.org/ and enter job #48811 to apply.
Jobs are limited, apply now!
Southwest Questions call Kiara at: 720-713-0609
Northeast questions call Veronica at: 303-621-1343
-----Trabajo a tiempo parcial: antener seguros a los estudiantes-----
Estimadas familias de KIPP CO,
Las Escuelas Públicas de Denver están solicitando guardias de cruce para Tejon Street y el campus de Walden.
• Los guardias de cruce ayudan a los estudiantes a cruzar las calles concurridas de manera segura durante la llegada y la salida de escuela.
• El trabajo es de (10) horas a la semana, $ 15,87 la hora.
• Vaya a https://careers.dpsk12.org/ y ingrese el trabajo # 48811 para postularse.
• ¡Los trabajos son limitados, solicite ahora!
• Preguntas sobre el suroeste, llame a Kiara al: 720-713-0609
• Preguntas sobre el noreste, llame a Veronica al: 303-621-1343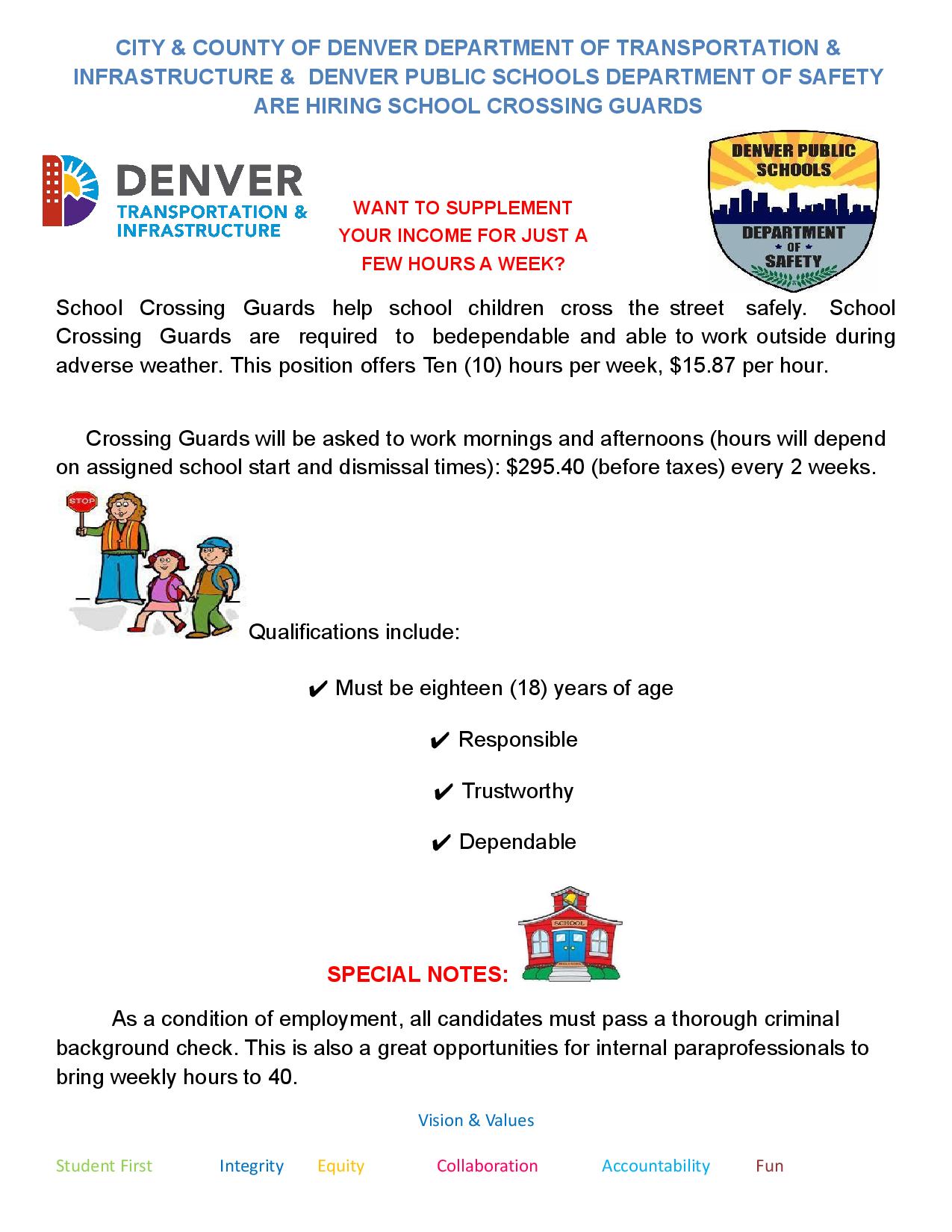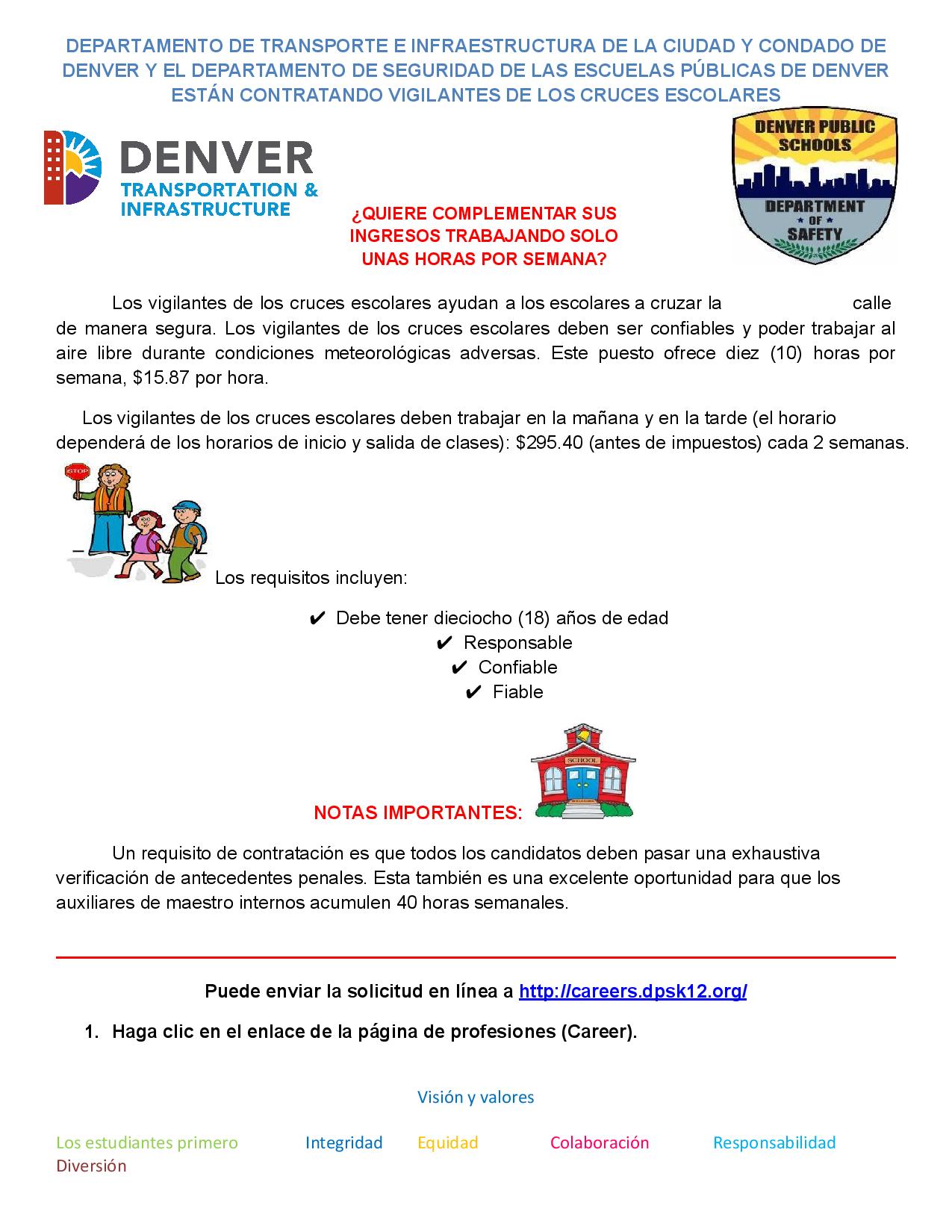 ---
Attachment: 16311235996498_School_Crossing_Guard_Flyer_English_-_DOTI_update.pdf