Powered By:

←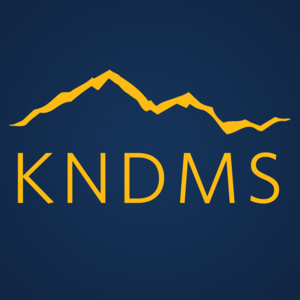 KIPP Northeast Denver Middle School
KSPA COVID Vaccine Clinic - 7/7 & 7/28
06/24/21, 2:06 PM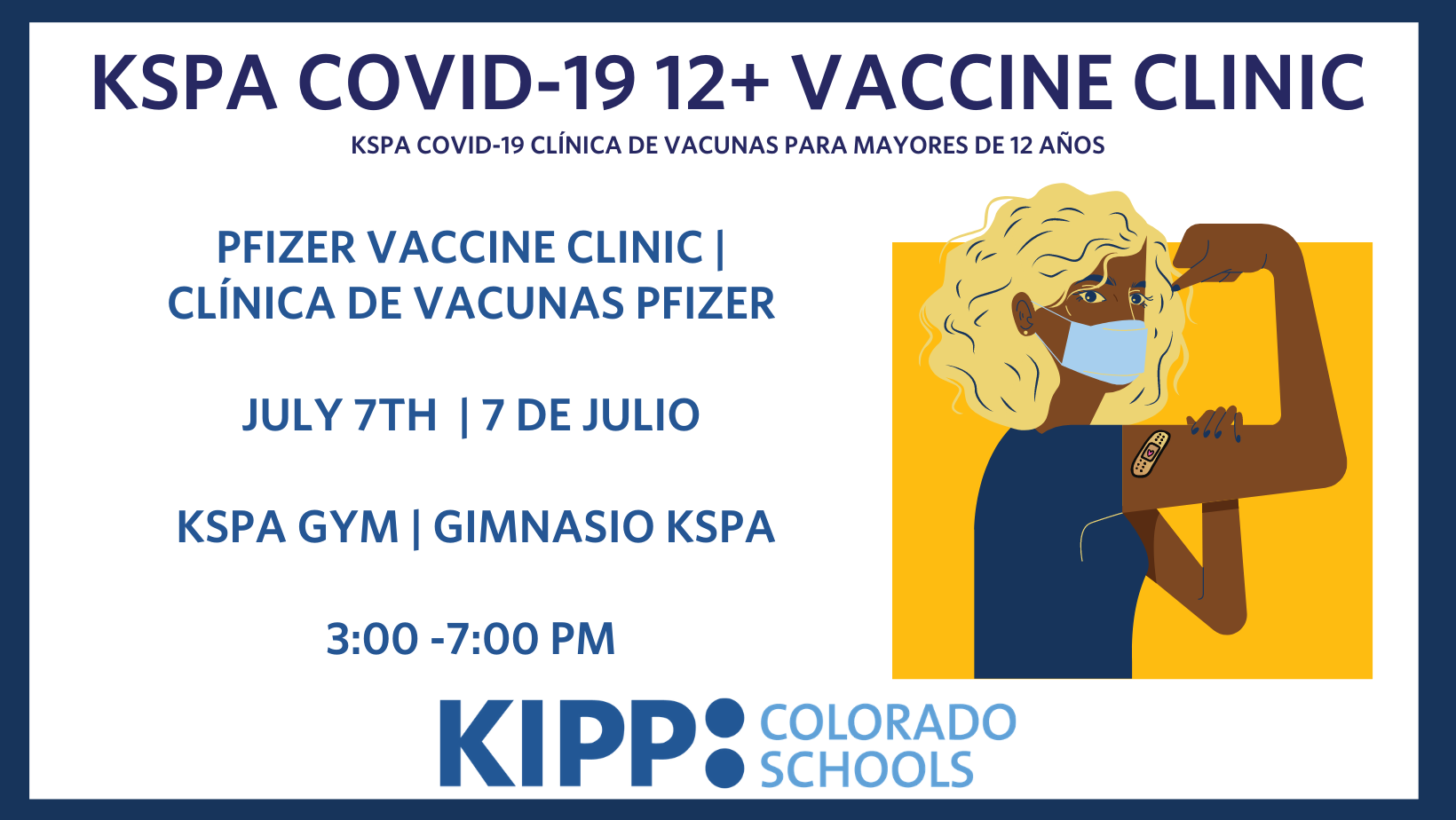 We are offering the Pfizer vaccine for individuals 12 years of age and older at KIPP Sunshine Peak Academy (Alameda and Tejon) from 3-7 PM.
The first dose will be administered on Wednesday, July 7th, with the second dose on July 28th, same time same place.
Register: https://www.comassvax.org/appointment/en/reg/6510296063
*There is a 15-minute observation time after receiving the vaccine for safety purposes, so please plan to be at the clinic for a total of approximately 30 minutes
Remember to:
- Wear a face mask when you come to the clinic
- Wear a loose fitting, short sleeve shirt (sleeveless if possible) so the clinical staff can easily access your upper arm and shoulder
- Bring your ID and insurance information; the vaccine is no cost to you, there is no copay, but we will bill insurance for the vaccine if you are insured
_
Estamos ofreciendo la vacuna Pfizer para personas mayores de 12 años en KIPP Sunshine Peak Academy (Alameda y Tejon) de 3-7 PM.
La primera dosis se administrará el miércoles 7 de julio y la segunda el 28 de julio, a la misma hora y en el mismo lugar.
Registrese: https://www.comassvax.org/appointment/en/reg/6510296063
*Hay un tiempo de observación de 15 minutos después de recibir la vacuna por motivos de seguridad, planea estar en la clínica por un total de aproximadamente 30 minutos.
Recuerda:
- Use una mascarilla cuando venga a la clínica.
- Use una camisa de manga corta (sin mangas si es posible) para que el personal clínico pueda acceder fácilmente a la parte superior del brazo y el hombro
- Traiga su identificación e información de seguro; la vacuna no tiene ningún costo para usted, no hay copago, pero le facturaremos al seguro por la vacuna si está asegurado
---
Attachment: 16245617542582_KSPA_Vaccine_Clinic_Flyer_PRINT.png